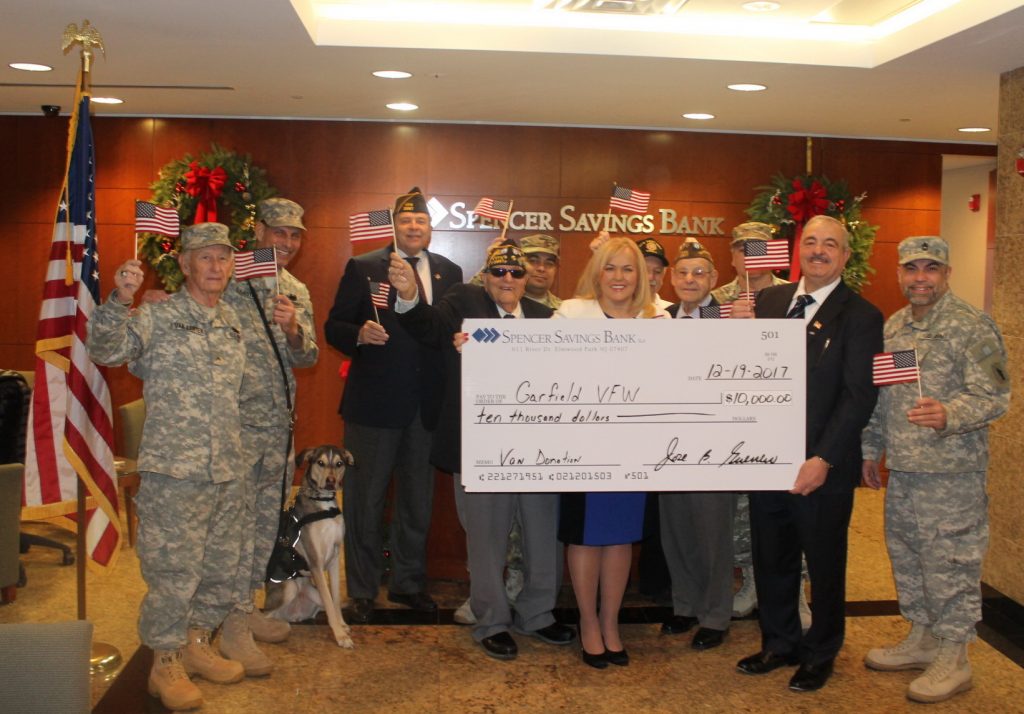 Spencer Savings Bank was proud to have recently presented a $10,000 donation to the Garfield Veterans in support of the city's centennial celebration and the city's veterans, service members, families and advocates.
Earlier in the year, the bank donated $15,000 to the City of Garfield as the primary sponsor in support of its year-long celebration of festivities and events honoring the City's 100th year anniversary. The city came together, throughout the year, and also ran a motorcycle fundraiser in hopes of raising funds for a much needed van for the Garfield Veterans. The winner was selected at the formal gala dinner, at the Venetian Restaurant, in December.  However, ticket sales were low for the van which was going to be used to help transport members, many of whom suffer from poor health, to doctor's appointments.
"We are so excited to be able to make an additional donation and help recover funds from the lost ticket sales," said Marzena Czachor, Spencer Savings Bank Vice President and Garfield Branch Manager. "It was a wonderful year and what better way to close it out than a great donation to our veterans. We thank them for their service and honor them. Happy New Year to the Garfield veterans and to everyone in the great city of Garfield!"
About the VFW:
The VFW was established to foster camaraderie among United States veterans of overseas conflicts. To serve veterans, the military and their communities. To advocate on behalf of all veterans. Their vision is to ensure that veterans are respected for their service, always receive their earned entitlements, and are recognized for the sacrifices they and their loved ones have made on behalf of this great country.