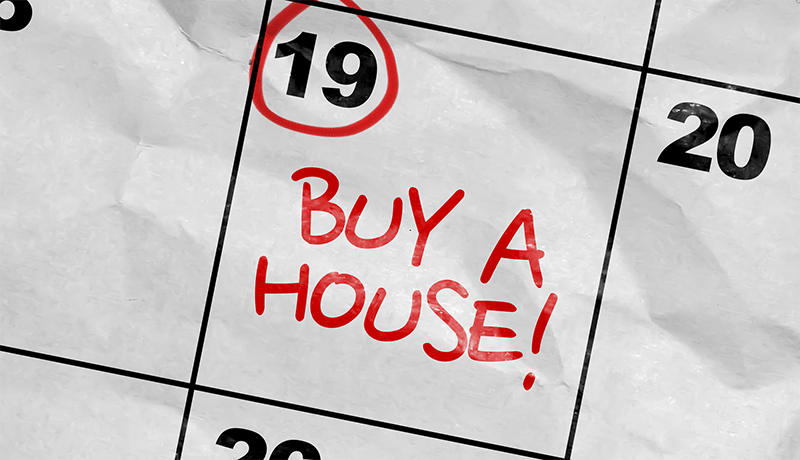 Did you know that at the end of 2017, home ownership rating in the United States was at 64.2%? This represents an increase of 0.5% from the 63.7% rating back in 2016.
A whopping 5.51 million sales of existing homes also took place in the United States last year. Furthermore, the real estate market also closed the deal on over two-thirds of a million of newly-built homes.
All these numbers show that, despite economic concerns, consumers in the United States still place importance on the American dream of owning a home.
But how about those getting a first home mortgage? Is today's market friendly to first time home buyers?
The fact that 35% of all home buyers are first-timers strongly suggest that it is. You just have to use the right home buying strategies to increase your chances of securing funds.
And we'll share two of these with you.
1. Consider the First Time Homebuyer Mortgage
You've probably heard people tell you about how you should make a down payment of no more than 20% when purchasing a house. This isn't wrong, but it's also not ideal for every first-time home buyer.
Consider this:
Recent studies showed only 25% of respondents having savings of $10,000 (or more). Even less – 6% – said that they have around $5,000 to $9,999 saved up. And a staggering 39% said they have nothing tucked away.
Let's now compare this with down payments for home buying transactions.
Say you'd like to purchase a property priced at $350,000. If you'd like to put 20% down on it, this means you have to have at least $70,000 stored somewhere. So, unless you've managed to accumulate significant savings, you will need access to a significant amount of meet this requirement.
In many cases, it may be quite difficult to accumulate the down payment. The good news is, you'll find home loans that only require you to put down a minimum down payment of 10%. An example is the Spencer Savings Bank's First Time Homebuyer Mortgage program.
Qualifying for this loan means that you'd have more financial flexibility. You will also have higher chances of securing funding to finally purchase that dream home.
2. Take a Closer Look at the HomeHelper Mortgage Program
As you go about searching for a mortgage lender, it may come as a shock to you that aside from requiring a down payment, many also require private mortgage insurance (PMI).
Indeed, buying this policy can help you secure a mortgage for a reduced down payment requirement. But when you consider how it can cost you in the long run, it's something you'd rather avoid.
Even if you don't have to put down that 20% to qualify for a mortgage, you'd have to keep paying for the PMI for as long as the lender considers your homes equity position a high-risk. Sure, it protects you in a way, like giving you the chance to buy now while the interest rate is still low. But looking at the bigger picture, this policy actually protects the lender in more ways.
Wouldn't it be a lot better if you can take out a mortgage with a 10% down payment requirement – without the need for a PMI? Of course, it will be. And fortunately, mortgage programs like this are available.
There's the HomeHelper Mortgage program, for instance. Qualifying for this home loan gives you access to home financing that only needs you to put down as little as 10% on the property. Best of all, you won't have to worry about purchasing a private mortgage insurance policy.
And that's just one of the nice features of this particular loan. You'll also get a choice amongst a variety of discounted fixed and adjustable rate mortgages. Although there are income limits, it also comes with less strict qualifying standards, further boosting your chances of getting approved for your first home mortgage.
Saving Up for the Down Payment
Just in case you're one of the many who has less than $10,000 saved up, you may be wondering how you can afford to even make any down payment at all. It's not easy, but it's totally doable.
First things first: Determine how much you'd have to save up. This way, you'll find it easier to budget and know how much leeway you have when it comes to personal spending.
A good rule of thumb is to ensure your future housing expenses will not go beyond 28% of what you make monthly. For instance, if you make about $5,000 a month, then the ideal amount you should set aside for your future house payments is $1,400.
Of course, it's better if you can save more. If you're really motivated to make the switch from being a renter to an owner ASAP, then you may want to look at your other monthly expenditures. Consider spending less on eating out or something similar.
Just think about it: Even just a couple hundred dollars of additional savings already amount to $2,400 in a year. If you add this on top of the $16,800 you set aside, you'll have $19,200 in 12 months. That's enough to exceed the 10% down payment example given above in less than two years.
Other Must-Know Facts about Buying a Home for the First Time
There are many other things that'll help you become a first-time homeowner aside from what we've already discussed. One is to make sure you keep your good credit score as you save up for the down payment.
Keep in mind that your credit score will greatly influence your ability to take out a loan, so keep it as stellar and good-looking for lenders as possible. Also, make sure you check your credit report for any errors, which can lead to serious negative effects on your creditworthiness.
Secure Your First Home Mortgage Now
Getting your first home mortgage is a challenge indeed. But it doesn't have to be more difficult than it should. With these tips in mind, you can finally secure that loan you need to finance the purchase of your home.
And if you're ready to take your home hunting to the next level, or if you simply have any questions about first time home buying, feel free to connect with us.