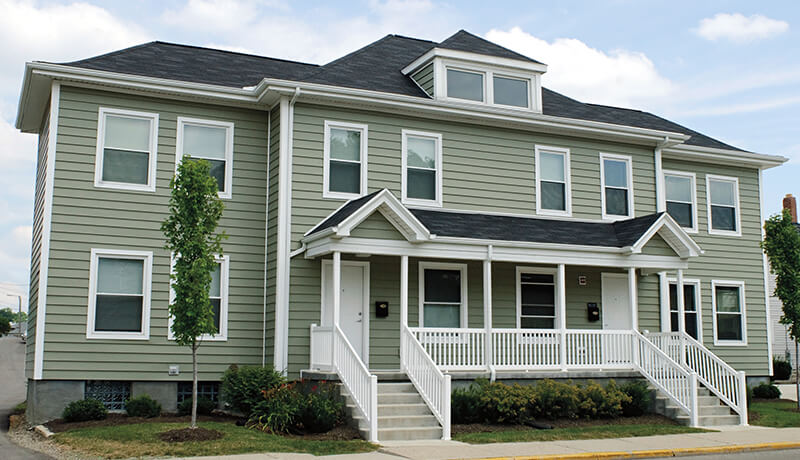 You don't have to be a real estate tycoon to purchase an investment property. With an investment property mortgage, you can obtain financing to begin building your rental portfolio.
Northern New Jersey and Central New Jersey are great places for newcomers to invest, thanks to their dense rental market, thriving culture and proximity to New York City. Needless to say, Manhattan, Brooklyn, Queens, The Bronx and Staten Island also offer fantastic investment opportunities.
If you are new to the idea of financing a rental property, you will likely have a few questions. Spencer Savings Bank is here to answer them!
1. How does an investment property mortgage work?
Investment property mortgages function similarly to home mortgages, except that they usually require more money down. The approval process can also take a little longer, but it's worth going through to purchase a property that you can later rent out and earn income from for years to come.
At Spencer, you can borrow up to $1 million for a 1-4 family property or condo, as well as 2-4 unit mixed use properties, and we only require 20% down payment just like a conventional mortgage. There are a variety of terms and rates available, as well as a business entity mortgage that allows the property to be deeded in an LLC, Partnership or S Corp.
2. Why are investment home loan rates higher?
Even when a property is personally deeded, it essentially functions as a business. If an owner is suffering financially, they are more likely to let their "business" mortgage go unpaid before risking the homeowner's mortgage that keeps a roof over their head. For this reason, some banks charge exorbitant interest rates on investment homes.
Spencer, however, places trust and good faith into its customer relationships, keeping investment mortgage interest rates as close to traditional mortgage rates as possible. We also make our rates available on our website, whereas many banks won't give a rate until you speak with them.
3. What is the down payment with an investment property mortgage?
Many banks require a 30 percent down payment on an investment property, but Spencer will underwrite a mortgage for an investment property with a down payment of just 20 percent. Additionally, we are one of a few New Jersey banks to offer business deeded loans that do not have to route through commercial lending, minimizing the red tape and reducing the closing costs. An investment mortgage deeded to a business helps protect the owner's personal assets.
4. What is the difference between a second home and an investment property mortgage?
With an investment property mortgage, you can purchase a home near your personal residence and rent it out to tenants. A second home serves more as a vacation home that you travel to and live in as you please. An investment property can be available for your personal use, but a second home can't be rented out like an investment property, although short-term rental apps have blurred the lines. Before you purchase an investment property or second home, be sure to have a clear vision for how you intend to use the property, and choose your financing accordingly.
5. Should I choose a large bank or local bank?
When you are seeking any type of lending, a local institution like Spencer Savings Bank will offer more flexible terms and personalized assistance than a large national bank. And when approvals are 100% local, the process goes much more smoothly. We are also experienced with 1031 Exchange transactions.
Buying an investment property requires real estate market knowledge from your lender. You want someone who has lived in the area and observed the local rental market over time. While big banks often rotate their staff to different locations, most of our employees grew up in Northern New Jersey and have been working with us for years and even decades.
6. How do I apply?
Applying for an investment property mortgage shouldn't feel like a shot in the dark. When you inquire with Spencer Savings Bank, one of our lending specialists will contact you directly to walk you through the application process and determine which financing option is right for you. Start a conversation today!