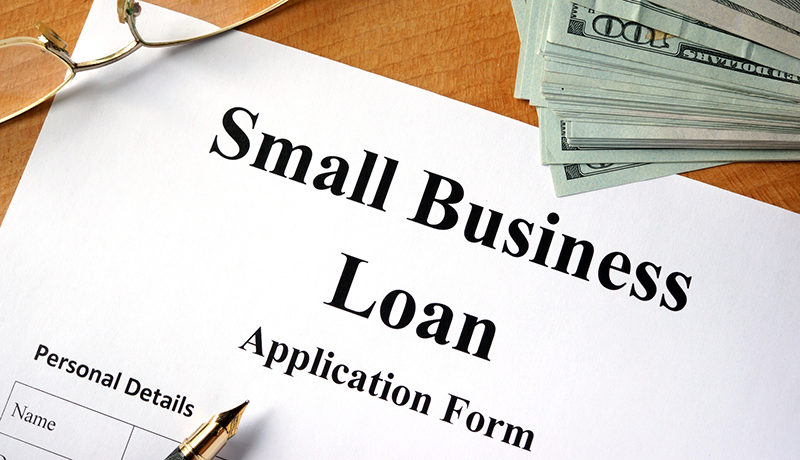 As a small business owner, you know only too well what it means to have access to sufficient capital. Without it, your enterprise will inevitably grind to a halt.
Fortunately, if you're short on cash, or simply want more capital to expand your operations, there are a couple of options at your disposal. You can pitch your business to equity investors, launch a crowdfunding campaign or get a business loan.
In this article, our focus is on small business loans.
Given that larger banks have a habit of not lending to small business, sometimes it can be impossible to get a business loan. But worry not. We're revealing the steps you can take to get fast small business loans.
Identify Potential Lenders
Some banks simply don't make loans to small businesses, largely because they consider these businesses too risky.

As such, your first step to securing fast small business loans is to identify lenders who have a reputation for lending to small businesses. It's easy to find this information because such banks typically publish their credit facilities on their websites. Look into local community banks, online lenders as well as peer to peer lending sites.

Make a list of about 3 potential lenders, and proceed to research their requirements for getting a loan. This is important, because some banks will require you to open and maintain an account with them for a certain period of time, and others have no problem working with new clients.

Know the Various Credit Products Available
There are different types of small business loans on the lending market.

Working Capital Loans
When you need money to finance your day to day operations, you'll need a working capital loan. These loans are usually short-term (up to 1 year) and can be secured or unsecured.

Equipment Loans
Perhaps you own a manufacturing enterprise and you want to purchase production machines and equipment. In this case, you'll need to go for an equipment loan.
These loans typically require a down payment. If the equipment costs $100,000, for instance, you may need to pay up $20,000 as a deposit (20 percent). Deposit amounts vary from bank to bank, though.

Accounts Receivable Financing
Let's say you have supplied goods worth $50,000, but your clients have yet to pay you. This cash is known as accounts receivable, and you can access accounts receivable financing from a bank.

SBA Small Business Loans
These are loans backed by the Small Business Administration and made by various participating banks. SBA loans are the most attractive to business owners because they have low-interest rates and can range from $30,000 to $5 million. There are, however, several requirements a business must meet in order to qualify.

Other common small business loans include small business term loans and small business lines of credit.

To enhance your chances of getting fast small business loans, it helps to understand these products, and know the ones offered by your potential lender. This will help you apply for the most appropriate loan.

Establish the Amount of Money Your Business Needs
When applying for a small business loan, you don't have the luxury of waiting for several days to get the money. You need it fast.

This means you have to ensure you submit an error-free application. This way, the person reviewing your application won't have to call you in to clarify a few issues. One of the things you must get right is the loan amount. As you prepare to make the application, identify the exact amount of money you need.

If you request more than you can justify, a lender can turn you down. If you borrow less than you need – perhaps because you believe it's easier to qualify for a smaller amount – you'll be underfinanced. The consequence is you might find yourself looking for another loan after a few months.

Understand Your Current Financial Standing
The key to securing fast small business loans is not only proving that you can repay the loans, but also demonstrating that you're a low-risk borrower.

How do you demonstrate this?

To begin with, know your business credit score. Wait, there is a business credit score, too?

Yes. If you have a business credit card, then you probably have a score. Get your business credit report from Experian, Equifax or other credit bureaus. Lenders may use your personal credit score, your business credit score, or a combination of both to determine your risk.

Business scores range from 0 to 100. The closer you are to 100, the better your score.

Other important financial information you need to have a good handle on includes:

Total business assets
Outstanding loans
Time in business
Partners/investors in the business.

Get Your Financial Statements and other Business Records in Order
It's one thing to say your business is worth $1 million, and it's quite another to prove it.
Your potential lender will want to prove that your financial standing is as you state in the application documents. The loan officer will carefully evaluate a range of financial records, including profit and loss statements, balance sheets, accounts receivable, and accounts payable. Ensure these records are accurate and up-to-date.

To make it easier for the bank, have the financial records audited and certified by a CPA.

Beyond the financial statements, ensure the following business documents are in order:

Business licenses
Federal Tax ID Number
Certificate of incorporation (if your business is incorporated)
Copies of business insurance policies
Any other business documents required by the bank, like property title in cases where security is necessary.

Consider Getting Professional Help
Evidently, there are a lot of details involved in the lending process. If this is your first time, you can quickly feel overwhelmed by the process, and it's easy to make errors that will only lengthen the approval process.

When you want fast small business loans, it helps to get professional help. There are competent small business consultants who can help you every step of the way, from identifying the best lender to filling out the loan application forms.
Come to Spencer Savings Bank for Fast Small Business Loans
Spencer Savings Bank is a community bank with 21 branches throughout New Jersey. We've been in business for over 100 years, and developing close relationships with customers is our first priority.
Check out our business loans and then contact us so we can get to know your needs better.