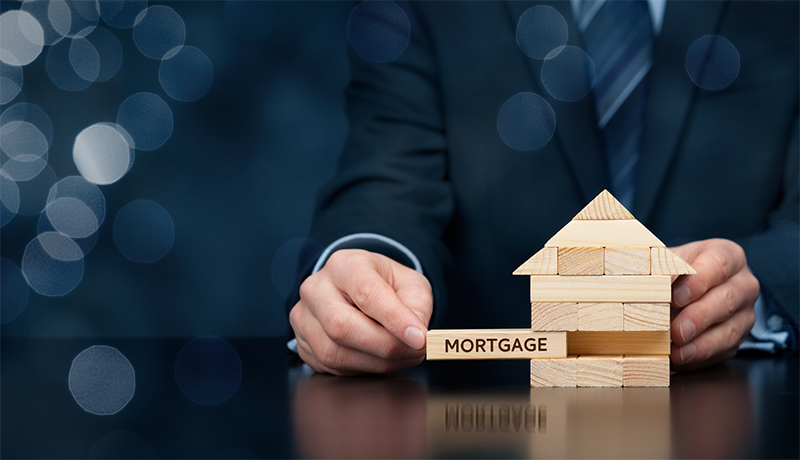 Real estate is one of the most popular investments in the United States today. In fact, there are over 28 million property investors in the nation.
Real estate investment is a crucial part of Americans investment strategy. It is an effective way to create supplemental income for working families.
With investment property mortgage rates on the rise, now is the time to move on an investment property. Mortgage rates recently hit a 7-year high and pose a growing risk to profit margin.
Read on for a complete guide to securing an investment property mortgage. Learn tips on mortgage types and eligibility requirements, amongst many other topics.
What Are the Benefits of an Investment Property Mortgage?
Why are investment properties so popular? One reason is that real estate property appreciates in value over the long-term.
Consider taking out an investment property mortgage of $100,000. You put down a standard 20 percent down payment of $20,000. The lender pays the remainder of the sale price through the mortgage.
As the years pass, the property value appreciates to $130,000. This is an additional $30,000 of equity that you have built into the property.
In addition to appreciation, investors also benefit from rental income. Depending on the monthly rate, renters may pay all or most of the mortgage payment.
This means that the renter is paying the interest on the loan. The homeowner, on the other hand, is reaping the benefit of growing equity in the home.
What Are the Odds of Success?
There is certainly a risk that comes with real estate investment. It is possible to incur a substantial expense during a house flip, such as termite damage. If you own a rental property, there is a chance that the renters abruptly depart and leave you without a revenue stream.
However, real estate statistics paint a pretty good picture overall. House flips, for instance, turn an average return of 46 percent. The average annual return on a rental property is 13 percent.
Make no mistake that these are impressive returns on investment. In fact, flipping houses and renting property turn a higher ROI than the stock market.
What Are the Mortgage Requirements for an Investment Property?
Many homeowners are familiar with mortgages backed by the U.S. government. For a primary residence, the most common mortgage types are FHA or a USDA loan.
Real estate investors can access similar mortgage programs, but it comes at a cost. Typically, that cost means a larger down payment and higher rates. Also, the eligibility requirements are more stringent.
For example, many lenders require that you held the same job for two or more years. The lender will request W-2 forms for the past 2 years. In addition, pay stubs and tax returns are also required.
Credit score requirements are higher for an investment property mortgage. The magic number for a primary residence is often 620 or higher. However, many lenders require 640 or higher for an investment property.
Another tougher requirement is a lower threshold for debt-to-income. The bank wants to see less credit card debt and other liabilities.
Lastly, lenders want to see that you have cash on hand. Specifically, there may be a requirement for 6-months of cash reserves.
What About Flipping a House?
Some investors do not want the hassle of dealing with renters or a long-term financial commitment. These people are interested in flipping homes and turning a quick profit. The intent is to renovate the home and immediately put it back on the market.
For these situations, lenders offer short-term cash loans. The requirements are fewer and the mortgage is easier to attain.
For example, a conventional mortgage takes several weeks to receive approval. A fix and flip loan application, on the other hand, may receive approval in just one day. Also, the funding is delivered in as few as three days.
Credit score requirements are much lower. Cash reserves and a solid investing record can overcome a poor credit score.
The loan terms are much shorter than a conventional mortgage. A fix and flip loan term will not exceed 5 years.
All of this sounds amazing, but there are downsides to this type of loan. For starters, the interest rates are extraordinarily higher than a conventional mortgage.
While a standard FHA mortgage rate hovers around 4 percent, you may see 18 percent on a hard money loan. This is a considerable expense in the event that you do not sell the house quickly. In addition, these type of loans has higher origination and application fees.
Can You Use a Home Equity Loan?
Many people elect to tap into home equity to fund an investment property. If you are purchasing an investment property, up to 80 percent of the home's equity is available to you.
Another positive is that the payments are often interest-only. This makes the payment affordable and gives flexibility to the investor to make renovations.
There are downsides to this approach. The first negative is that a home equity loan extends your mortgage commitment. Over the life of the loan, this means that you are paying more interest.
How Do You Secure the Best Deal?
The most important step is to do your homework and price out all the options. Consider the long-term cost of various interest rates to determine the cheapest path.
Whatever loan type that you choose to pursue, shop around for interest rates. Also, consider the fees that the lender imposes in your calculation.
Another pro tip is to build in a wedge for cost overruns in your budget. Things often do not go as expected and there are unanticipated costs.
Most importantly, remember to thoroughly read the terms and conditions of the loan type. This way, you are not caught off-guard by any unanticipated fees or stipulations.
Wrapping It Up
The bottom line is that real estate investment is a profitable venture. Securing an investment property mortgage is one way to raise capital.
Some investors choose to pursue a home equity or hard money loan instead of a conventional mortgage. If you are interested in an investment property mortgage, please contact us for assistance.