Apply Now Through December 30th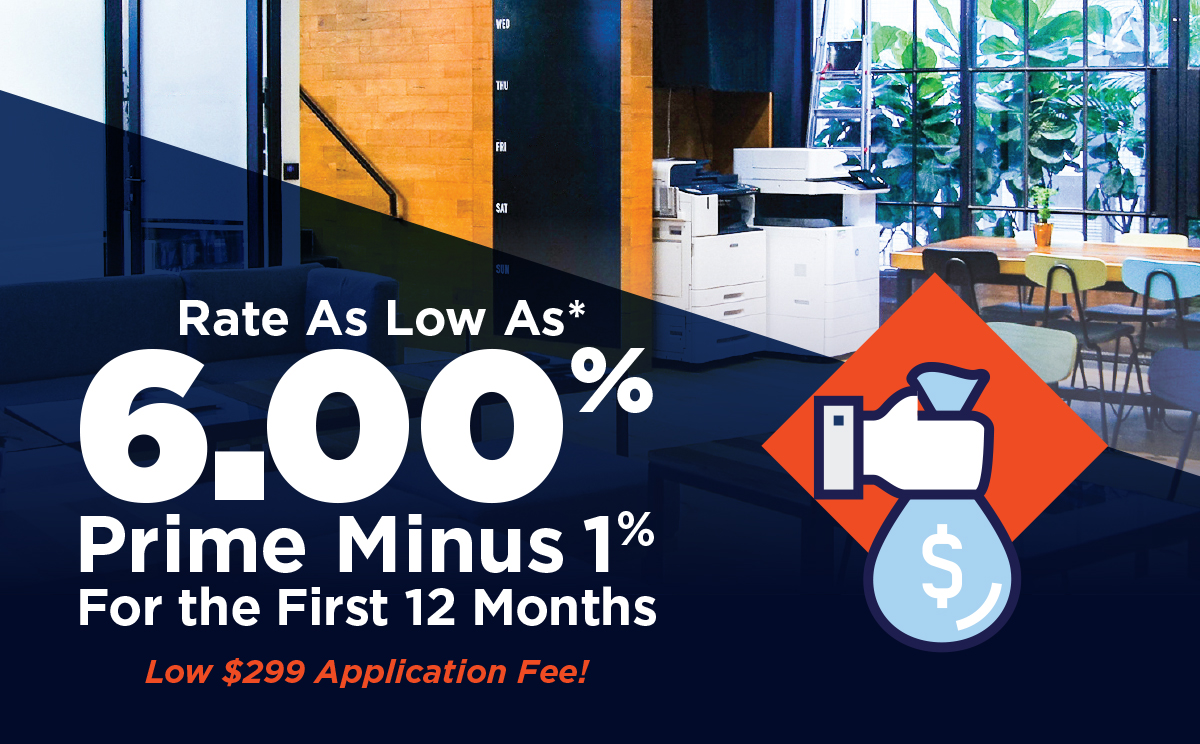 Reach your business goals quickly with the support you need through Spencer Savings Bank's BusinessEdge Line of Credit. With competitive rates and rapid local decision making, our BusinessEdge Line of Credit offers the services to help grow your business. Take advantage of a low Application Fee of $299!
BusinessEdge Line of Credit Prime Rate:
Loans Up To $300,000*
Quick Approval Process
Local Decision Making
Contact Us Today!
Call us at 1-800-363-8115 or fill out an inquiry form to get started.

*Spencer refinances are not eligible for this promotion. Rate as low as Prime Minus 1.00% for qualifying borrower. Promotional Line of Credit rate is based on the total non-interest deposit account relationship of the borrower(s) and guarantor(s) equal to 75% of the loan amount approved, as well as the current Wall Street Prime Rate. Rates are subject to change without notice based on the Prime Rate. This is an adjustable-rate product with rates subject to change after 12 month promotional period. All loans are subject to credit approval. Other rates and terms available for borrowers that do not qualify for this promotional offer. Prime minus one promotional discount is valid on applications received through December 30, 2022.