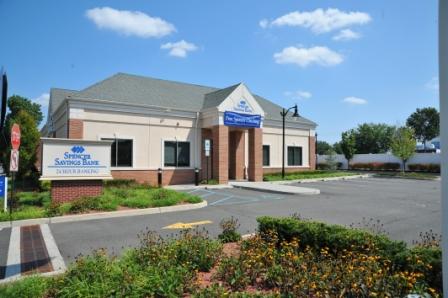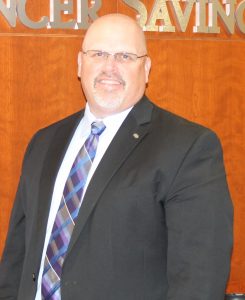 Clifton I Branch Manager: Ed Kurbansade
How long have you been working in banking?
I just received a certificate from the NJ Banker's Association for 30 years in banking. I have enjoyed the past 18+ years at Spencer.
Why do you feel the bank is so successful in creating long-term relationships with its customers?
Our success can be attributed to building relationships and showing customers that we really do care about them. We have generations of customers and no one ever feels like a number; they feel like family.
What is the business climate like in your region, and how does Spencer help local businesses find and leverage opportunity?
In the markets I serve, the climate is certainly challenging for the local business person. My business customers know that my staff and I are always there for them and that we are sincerely their personal banking team. It's tremendous the recognition Spencer gets in the business community. You'd be hard pressed to go back 11+ years and find the same branch manager from the same bank serving the same customers in the same markets.
What's the best thing about being a branch manager?
That's tough because it's never just one "thing". I guess the best satisfaction that I get is every day I have an opportunity to mentor someone, passing along some knowledge and experience to help them grow in their career.
What makes for a great branch team?
Teamwork. I have an amazing core group of staff that fully embraces that concept and they assist me greatly in promoting that environment. It's a nice feeling knowing people actually look forward to coming to work.
What do customers have to say about what it's like to work with your team?
Customers love my staff, truly. I get compliments all of the time about how great my customers think my staff is and what a great job they are doing. That's comforting knowing my customers are well taken care of, especially with knowing how often I have to be out of the office.
What do you love most about working in your area?
Clifton is a tremendous community to be a part of. It's historic, steeped in traditions. There is always some type of community project or event taking place.
Are there any events planned with the community this Spring or Summer?
Next month along with my partners in the Van Houten branch, we will be sponsoring a 5K Run, honoring Clifton's only fallen police officer in the line of duty. We have 2 fundraising events for the Boys & Girls Club of Clifton – The "Taste of Clifton Food & Wine Experience" and the Annual Beefsteak. The North Jersey Regional Chamber of Commerce will also be hosting their Annual Comedy Night Fundraiser. Spencer will be sponsoring and attending all of these events. There are also holiday events coming where the "Spencer Santa" is rumored to make an appearance.