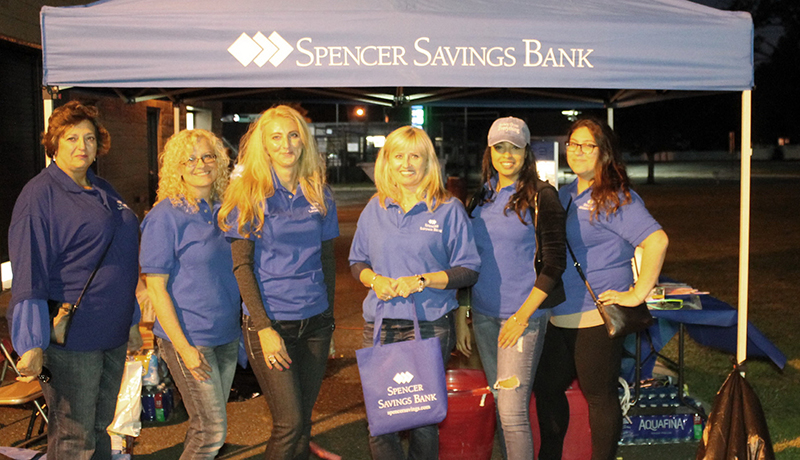 For the sixth straight year, residents in Elmwood Park, N.J. and the surrounding area were treated to a free family movie night. This year, the event was presented by Spencer Savings Bank and the Elmwood Park Recreation Department.
On September 16th, "Movies Under the Stars" was held at the Borough Field at 500 Boulevard. Event-goers enjoyed refreshments and freshly popped popcorn, with several lucky raffle winners taking home prizes. At dusk came the main event, a big-screen showing of the classic 1992 Disney movie, Aladdin.
"This was quite possibly our best Elmwood Park 'Movies Under the Stars' event yet," said Elizabeth Miazga, Elmwood Park Branch Manager. "It's always inspiring to see the community come together, and we're already looking forward to being back here again next year."
The seasonal Movies Under the Stars series is presented each summer throughout towns in which the bank serves, often drawing hundreds of attendees. The 2016 series has now concluded and will start up again with the warm weather in the summer of 2017.