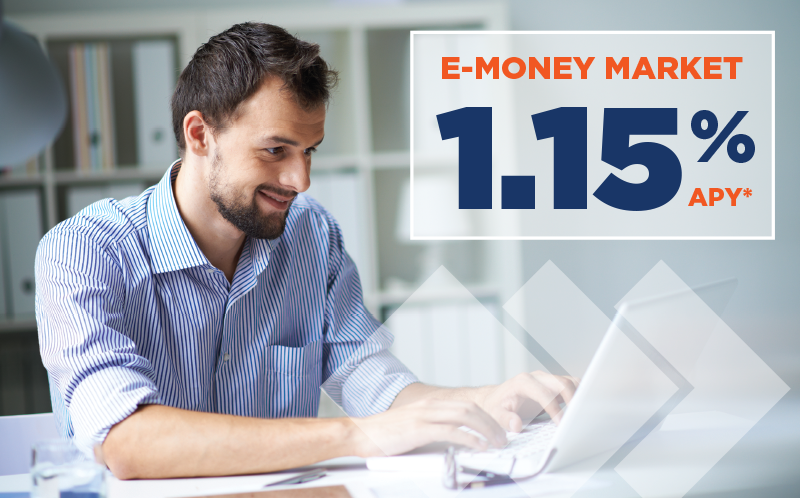 Valid on Balances of $10,000 - $250,000
Open Your Account Today!
Visit your local branch, or call us at 1-888-884-8202 today!

*APY = Annual Percentage Yield. Interest is compounded and credited monthly. $10,000 minimum daily balance to a maximum of $250,000 to earn stated APY. Offer valid on new money only. Current E-Money Market balance tiers: over $250,000 – 0.05% APY on entire account balance; $10,000 to $250,000 – 1.15% APY; $500 to $9,999 – .35% APY. There is a $500 minimum daily balance required to avoid $5 monthly service charge and to earn interest. Transfers from a Money Market account to another account or to third parties by preauthorized, automatic, telephone, or computer transfer or by check, draft, or similar order to third parties are limited to six per month. Fees could reduce earnings on this account. Rate is current through the date of this issue. Rate may change after account is opened. Offer valid on new money only.

​