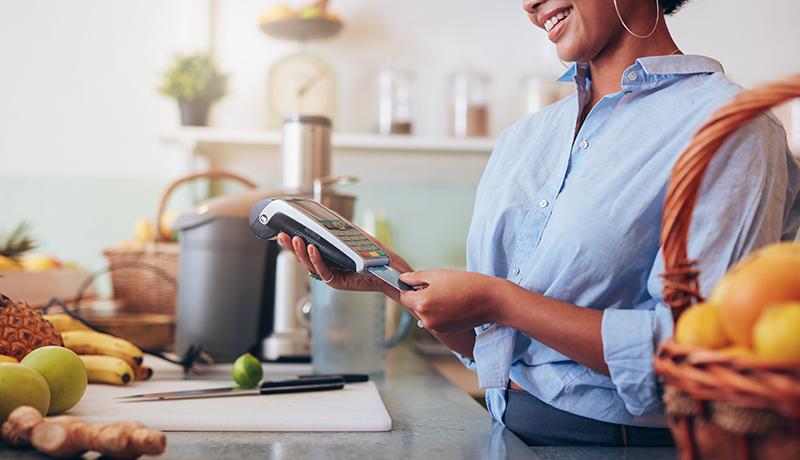 Spencer Savings Bank's shift from magnetic strip cards to EMV chip debit cards is now complete. No more confusion, just protection. To help you understand the benefit to you as a customer, here is some brief insight on EMV chip debit cards and how they keep your information and personal checking transactions safer than ever.
What is EMV?
EMV stands for Europay, Mastercard and Visa, the three payment giants that came together to develop a smarter, safer set of guidelines for smart card payments (essentially, the chip). According to EMV Connection, a website developed by the Smart Card Alliance to educate consumers on EMV, chip debit cards contain "embedded microprocessors that provide strong transaction security features and other application capabilities not possible with traditional magnetic strip cards."
What are the Benefits of EMV?
Mass data breaches, such as Target's 2013 breach that affected roughly 40 million customers, are a stark reminder of how vulnerable our information can be. EMV Connection explains that chip cards offer three key functionalities that provide greater security than magnetic strip cards.
Authentication:The chip recognizes counterfeit cards that have not been validated by the user, and creates unique transaction data preventing captured data from being replicated to execute new transactions.
Verification:EMV supports four levels of verification to stop lost and stolen cards from being used fraudulently. Put simply, the chip confirms that it is indeed you who is using the card.
Authorization:Visa & MasterCard list their ATM locations online, to help you avoid bogus machines.
Spencer is committed both to protecting your personal information, and to making your banking as seamless as possible. If you have any questions about your EMV chip debit card, or believe you have not received one, please call our Customer Service Center at 1-800-363-8115.
Activate Your New Card Today!</span