Find all of the business banking services you need to succeed in Spencer Savings Bank's BusinessEdge® suite. We are currently offering very competitive rates on our BusinessEdge® line of credit and term loan products.
BusinessEdge® Loans

Loan Amounts up to $250,000
Simplified Application
No Annual Clean-Up Option
Plus, add on our cash management suite to simplify, streamline, and safeguard your finances.
Cash Management

ACH Originations
Positive Pay / Account Rec / ACH Filters
Online Wire Transfers
Remote Deposit Capture
EDI Reporting
Remote Official Check Printing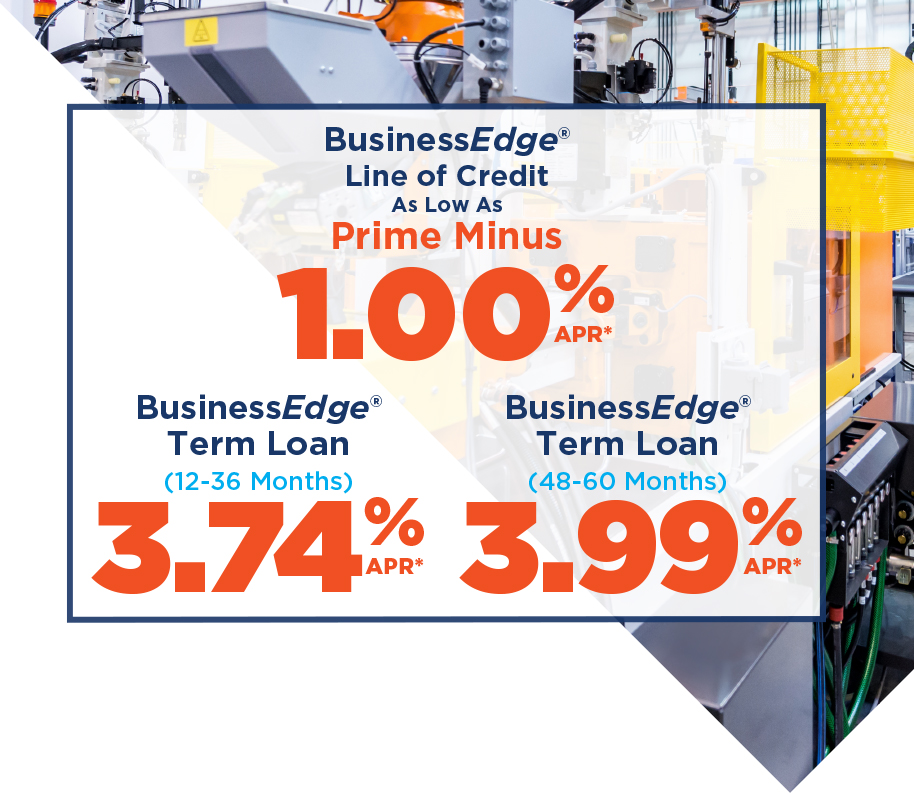 Contact a Banking Specialist
*APR=Annual Percentage Rate. Spencer refinances are not eligible for these promotions. Rates and terms are subject to change without notice. All loans are subject to credit approval. Line of Credit rate is based on the total non-interest deposit account relationship of the borrower(s) and guarantor(s) as well as the Prime Rate as published on the last business day of the month in the Wall Street Journal. Rates as low as Prime minus 1% with a Floor Rate of 3.25%. As of 4/30/2021 the Prime Rate was 3.25% resulting in a promotional rate of 3.25%. BusinessEdge Term Loan rates are as follows: 3.74% (12-36 months) and 3.99% (48-60 month terms). There is a $500 Closing Fee on all promotional BusinessEdge Loans and Lines of Credit. An active primary business operating checking account with Spencer is required to receive these promotional rates. Other rates and terms available for borrowers that do not qualify for these promotional offers. Offers valid through June 30, 2021.