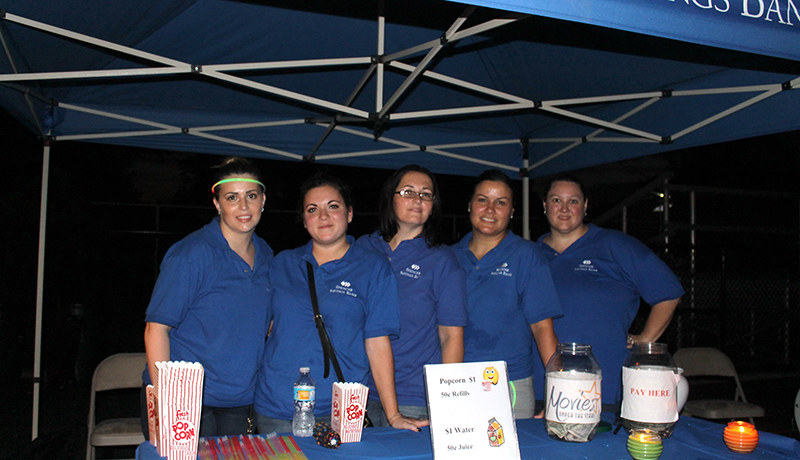 For the fourth straight year, residents in Garwood and Westfield, N.J. and the surrounding area were treated to a free family movie night. This year, the event was presented by Spencer Savings Bank, the Greater Westfield Area Chamber of Commerce and the Borough of Garwood.
On September 10th, "Movies Under the Stars" was held at the Garwood Sports & Recreation Complex on Myrtle Avenue. Event-goers enjoyed refreshments and freshly popped popcorn, with several lucky raffle winners taking home prizes. At dusk came the main event, a big-screen showing of the hit 2015 family comedy film, Minions.
"We are proud to serve the Garwood community not just with our banking services, but as a community partner for local initiatives that bring everyone together," said Marta Alexandre, Garwood Branch Manager for Spencer. "Movies Under the Stars is one of our favorite events that we are able to lead."
Combining two of the best parts of summer–great weather and going to the movies–Spencer's "Movies Under the Stars" attract thousands of viewers across Northern N.J. each year. In 2015, roughly 2,000 people attended the seasonal series in Wallington, Garfield, Wood-Ridge, Garwood and Elmwood Park.