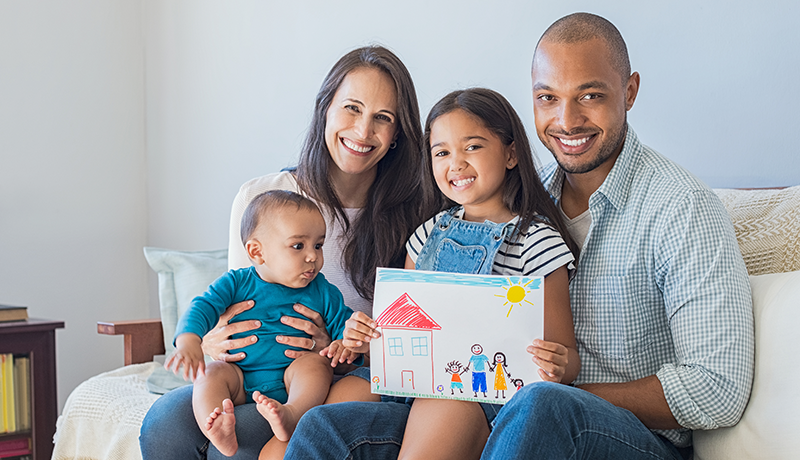 Are you preparing to purchase a new home?
Buying a new home can be stressful, exhilarating, and intimidating. This is the case if you are a first-time homebuyer or have even purchased homes in the past.
Perhaps you don't know much about the world of home mortgages, or find it hard to compare different lenders.
The good news is that it's possible to quickly find the best mortgage rates in NJ. This is the case no matter what's happening in the real estate market.
Read on for our insight into choosing the best mortgage rates and program for you.
Inspect Your Credit ScoreThe first thing to do when hunting for the best mortgage rates in NJ is to check out your credit score report.You can obtain a free copy of your credit score report once a year. This report will detail your score, all debt you owe, and accounts you have open.

Check your credit report for errors and file a dispute with a credit bureau if you discover any mistakes.

Next, see what you can do to boost your credit score further. You want to present the best credit possible to potential lenders. Boost your credit by reducing the amount of debt you owe, catching up on missed or late payments, and more.

In general, you want to be at a 740 or above to get the best rates available on conventional home loans.

Discuss Loan Options With a Reputable LenderOnce you've got your credit score to a comfortable figure, it's time to talk about loan options. When it comes to finding the best mortgage rates in NJ, you've got to know your options.A lot of people are surprised that there are actually different types of home loans they can take out. While most people take out a conventional mortgage, it's worth exploring your other options to see what can give you the best deal.

Talk to a reputable lender to discuss your loan options. Ask your real estate agent or a close friend or family member for a referral, if possible.

This lender will be able to compare different loan term types and lengths so that you can feel comfortable with the type of loan you're choosing.

Determine Loan TermOnce you've decided on the loan that's ideal for you and your budget, it's time to figure out the term, or length, of loan you want to take out. You can chat with the same lender if you wish to make this decision.Sometimes, shorter loan terms can mean better interest rates. While you'll still be paying more per month to cover your mortgage, you may save thousands of dollars with the difference in interest rates.

You may also be able to change the type of loan, fixed or adjustable, you're taking out. For example, you may find a more manageable payment structure with an adjustable rate home mortgage.

Consider Down Payment OptionsThe best mortgage rates in NJ are affected by how much money you put down at the start. In general, it's important to put down at least 20% of the home loan amount in order to get approved.In some cases, however, putting down a higher down payment can actually save you money in the long run. Some lenders will lower your interest rates depending on what you can front.

Do some cost analysis of what will be more cost-effective in the long run.

Research Financial Institutions and LendersOnce you've confidently decided on the best mortgage type, term, and down payment, it's time to hunt for lenders.Start by calling reputable financial institutions in your area. Often community banks offer the best mortgage rates in NJ and will provide personalize guidance. Also, call lenders who are well-established in the field.

Be cautious of online lenders or ones who seem new to the mortgage industry. Check out customer reviews and testimonials as a great way of assessing their reputation and trust.

It's important to talk to as many different lenders as possible so that you can assess the full spread of interest rates, terms and programs available.

In many cases, you can get some quick numbers on interest rates and more simply through a phone call or brief consultation.

As you build your list, also consider any recommendations you might have from your real estate agent, close contacts, and colleagues. Prioritize any referrals from people who are really in the industry, too.

Keep in mind that just comparing APRs is not a good strategy. This is because some institutions may have additional fees, terms, and other restrictions in place for those low-interest rates to be feasible.

You've got to have the full picture in order to make a real informed comparison.

Interview Your LendersIt's important to interview your lenders so that you can get the nitty gritty on all of those mortgage rate details.Once you've built your list of candidates, schedule interviews or calls with every lender. During your meeting, make sure you ask about all terms of the rates the lender offers.

Ask about any fees or additional costs you may have to pay. Make sure the lender knows the mortgage type, term, and down payment you'd like to make.

At the end of the day, prioritize the lenders who respond quickly to your request, ask you extensive questions, and give you honest and professional feedback.

Move QuicklyMortgage rates can shift daily with the trends of the economy and mortgage industry. It's important to move quickly to find the best mortgage rates in NJ.If possible, try to meet with lenders on the same day or within the same time frame. This way, you can be assured that the rates you've been quoted won't change.
Finding the Best Mortgage Rates in NJ
It is definitely possible to get the best mortgage rate available, no matter what home loan you pursue. Take your time, do your research, and be informed.
Begin by inspecting your credit score and raising it, if possible. Determine the loan type and term that is ideal for you, and consider making a larger down payment. Research a variety of financial lenders and make sure to interview each one.
At Spencer Savings Bank, you can rest assured that we offer the best mortgage rates in NJ. Learn more about today's rates or reach out to us now to start a conversation about your home financing.