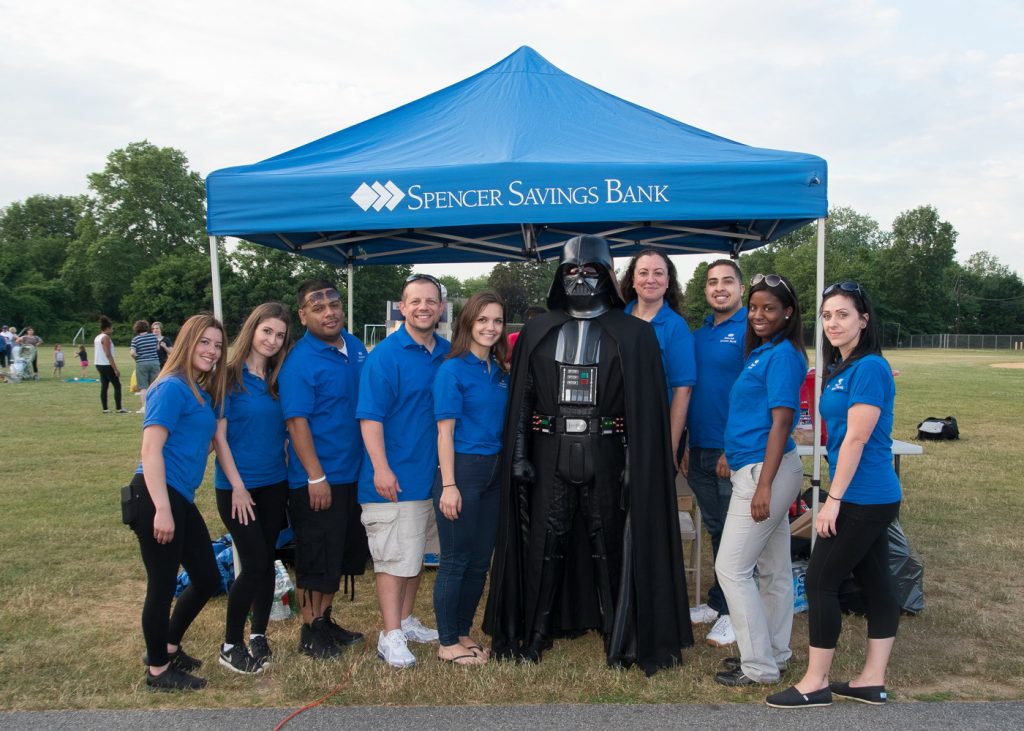 Wayne, N.J. (July 7, 2016) – Nearly 400 Wayne, N.J. residents and visitors enjoyed a free family movie night on June 24th presented by Spencer Savings Bank, a community bank headquartered in Elmwood Park, N.J, and the Wayne Public Library.
Moviegoers were treated to Spencer's freshly popped popcorn, Sweet Ice Queen's ice cream, Callahan's hot dogs and live music by the School of Rock Wayne before settling in their lawn chairs and on their blankets for a sunset screening of the feature film, Star Wars: The Force Awakens.
The family-friendly event was part of Spencer's annual "Movies Under the Stars" series. Combining two of the best parts of summer – great weather and going to the movies – "Movies Under the Stars" attracts thousands of viewers across Northern N.J. each year. In 2015, roughly 2,000 total people attended the seasonal series in Wallington, Garfield, Wood-Ridge, Garwood and Elmwood Park.
"These free movie nights are all about spending quality time outside with family, friends and neighbors," said Janel Bazih, VP & Marketing Manager for Spencer. "It is our pleasure to help everyone embrace summertime in New Jersey with free refreshments and entertainment."
For more information on the "Movies Under the Stars" series and Spencer's other community service activities, or to learn more about Spencer Savings Bank, visit www.spencersavings.com.