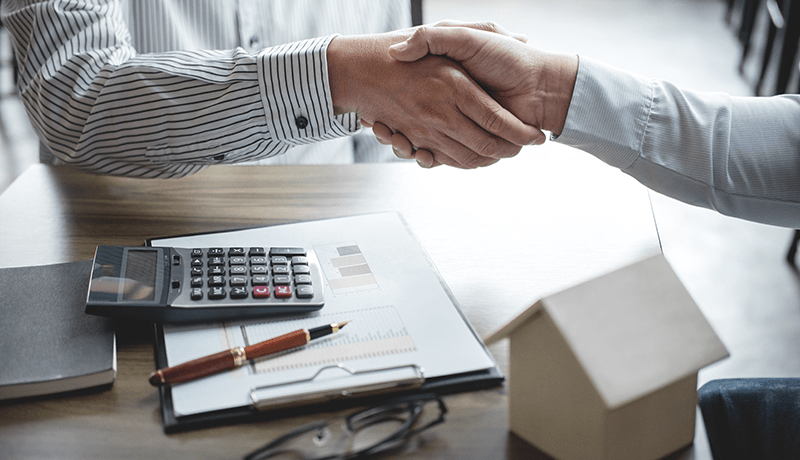 Investing in real estate can be a great way to diversify your financial investments and maximize your earnings. Real estate is an asset that typically increases in value – especially in New Jersey, the most densely populated state in the U.S., New York City and the surrounding area.
When purchasing an investment property, there are two avenues you can take. You can seek a personal investment property mortgage, or choose to pursue a business entity mortgage. In this article, we'll briefly explain both options.
Investment Property Mortgage
An investment property mortgage is also commonly referred to as a rental property mortgage. A non-owner-occupied loan is for borrowers who plan to rent the property to tenants.
In this type of investment property mortgage, the property is personally deeded. This simply means the title of the property belongs to the borrower rather than a business entity, the latter of which we'll discuss shortly. Spencer Savings Bank offers investment property mortgages up to $1 million for 1-4 family homes. The down payment is 20 percent, with fixed and adjustable rate options available. There are no pre-payment penalties.
Business Entity Mortgage
A serious investor who plans to aggressively grow their rental portfolio should consider a business entity mortgage. In a business entity mortgage, the title of the property belongs to a Partnership, LLC or S Corp set up by the investor. This protects the investor's assets while offering the same benefits of an investment property mortgage.  If you're investing in a mixed-use property up to 4 units (a minimum of 1 unit must be residential), then a business entity mortgage is the right loan for your purposes.
Popular Pick: LLC Mortgage
A limited liability company (LLC) is a legal entity with its own tax identification number and finances. This protects the owner from personal financial obligations if something goes wrong, such as a lawsuit or, in the case of real property, foreclosure.
LLCs incorporate features of a corporation and partnership. One of the key corporate benefits is asset protection. The partnership benefits enable LLCs to choose their tax bracket. There are three types of LLCs:
Single
Partners
Corporation
Single member LLCs don't get taxed at the entity level; the owner includes the business' financial information on their personal tax return via a schedule K-1. The members of a partnered LLC can choose to be taxed as a partnership or file their own tax returns. A corporate LLC is taxed as a traditional corporation.
As an LLC, you can build credit for your business. Once you get your company formed and registered, you can apply for a tax identification number (TIN). The TIN allows you to apply for credit cards and other lines of credit on the business' behalf. By building the company's credit profile, you can improve your own credit history.
Should I Invest in Real Estate?
Real estate investment certainly requires a commitment, but the payoff can be extremely rewarding. No matter your decision, Spencer Savings Bank can help you with all of your real estate banking needs and lead you through every step of the mortgage process. Click here to learn more.