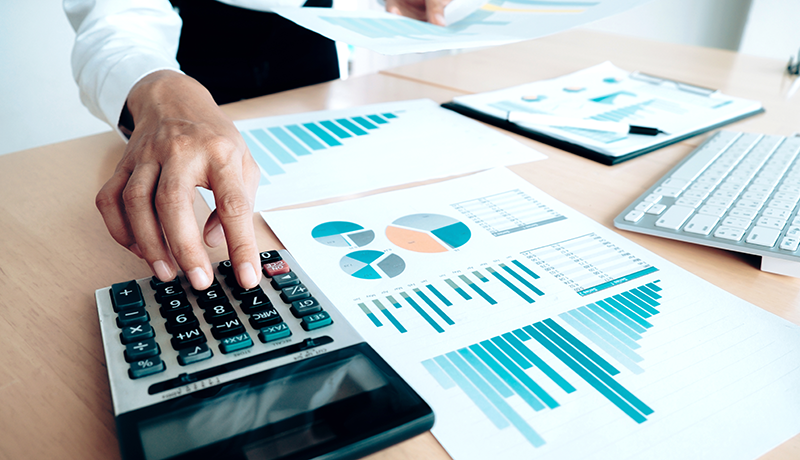 Commercial investments require thought, planning and most importantly: capital.
If you're looking to make a big commercial investment, you need to consider how you're going to fund it. Do you need to borrow to cover your expenditure?
If that's the case, commercial loans are available to help you give you the capital you need to expand your operations. No borrower is the same, and no finance product is the same, either.
But are you unclear on the types of commercial loans that are available for investors?
Do you know the difference between small business and commercial loans?
We'll talk through the type of loans you can obtain that could fulfill your requirements, whatever they may be!
Line-of-Credit Loans
If you're a little unsure just how much credit you need to access for your commercial endeavor, and like the idea of flexibility, a line-of-credit loan can help.
Unlike other types of commercial loans, line-of-credit loans tend to have lower interest rates. Interest rates on a line of credit loan are also tax deductible, like most commercial loans.
Flexibility is the real benefit of a line of credit loan, though.
If you have finance requirements that are erratic, unpredictable or just difficult to plan for, having access to a credit line gives you the opportunity to access credit when you need it. This might be true if your business is quite new.
With flexible repayment schedules available, you don't need to worry about monthly repayments. Because they're flexible, you can pay as much or as little as you need, depending on your agreement.
You can negotiate your terms with your lending provider, paying less or more when you need to.
Term Loans
Unlike a line of credit loan, taking out a term loan can give you a defined amount of credit, specific to your needs.
Term loans have clear terms and conditions that are agreed before any loan is granted. That means you can be clear on the length of the loan, the amount you're borrowing, the rate of interest on the repayments, and the repayment schedule.
Because they're commonly offered, the application process is pretty straightforward for term loans. You can have your loan approved quickly so that you can have the credit you need for your commercial investment without delay.
No surprises, no confusion. If you have a tight budget, or you're concerned about ballooning costs, a term loan can give you control and clarity.
Investment Property Loans
If you're thinking about generating an income through a property purchase, investment property loans provide the credit to do it.
It's a type of investment mortgage geared towards investors who don't have the existing credit available to move forward. Where it differs from a normal mortgage, however, is the way lenders approach potential borrowers.
For commercial borrowers, the purpose of the loan is to help provide a property to generate a profit. This means cash flow and experience will be considered.
With investment property loans, the property purchase is likely going to be used to generate the income needed to help pay it off, making them riskier to lenders.
Owner-Occupied Mortgages
Are you a property investor looking to occupy the property yourself?
Taking out an owner-occupied mortgage is the best type of finance available for property buyers looking to use the property themselves, compared to other types of commercial loans.
This means retail units, offices, and other types of businesses you might be looking to run from that location.
Unlike investment property loans, they also tend to offer lower interest rates. Be aware that you may need a larger down payment than you would otherwise need, compared to other loans.
The real benefit of these mortgages is being able to turn your business property into an investment. It's the ideal financial product for you to consider if you're looking for a long-term premise for your business.
Compared to other types of commercial loans, the application process is a little more complex. Be aware that you may be asked for details of your business plans and profit projections when you apply.
Offering flexible repayment terms as well as large credit amounts, owner-occupied mortgages are the perfect choice if you're looking to occupy the property in some form yourself.
Revolver and Revolver-to-Term Loans
Revolver loans are a flexible alternative to term loans. If you don't need or want to keep applying for credit, revolver loans allow the borrower to take what they need and repay on a schedule that is flexible to their situation.
Unlike a line of credit, however, a revolver loan stays available — in full — to borrowers, even after repayment. If you're given a million dollars, use a third of that, and then repay it, you have a million dollars to spend again.
If you're worried about this type of credit impacting on your financial strength, however, you can take out a revolver-to-term loan.
A revolver-to-term loan can give you the flexibility to spend and repay your loan more than once. Your line of credit remains static, even if you've repaid it, and it stays that way.
This means if you need the finance to give your commercial business up and running, you can have it. After your revolving period is up, you revert to a term loan, giving you a fixed repayment schedule and defined monthly repayments.
The Types of Commercial Loans Available at Spencer Savings Bank
For professional or first-time investors, commercial loans offer flexible access to credit. A variety of options and products are available, depending on your own requirements.
Commercial loans, unlike standard business loans, also offer vastly higher credit amounts than those available to small businesses. They also have different application procedures, despite their similarities.
If you're thinking about taking out a commercial loan, we offer the entire range of loans and mortgages listed above here at Spencer. With 21 branches across New Jersey, our staff should be able to get you the finance you need for your business.
Why don't you get in touch with us and see if our team can help you decide on the right loan for you?