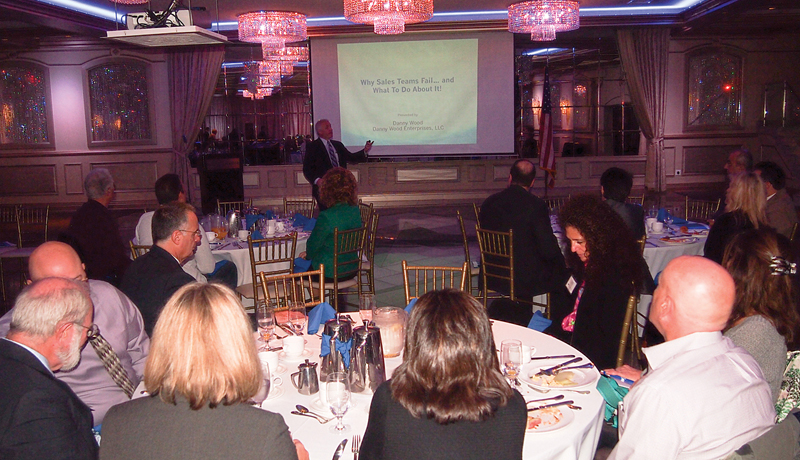 Spencer Savings Bank, a community bank headquartered in Elmwood Park, NJ, is committed to supporting its fellow businesses in the region through both service and expertise. On November 7, more than 75 members of the local business community joined Spencer for a free sales strategy seminar, entitled "Why Sales Teams Fail… and What to Do about It."
Attendees of the seminar, held at the Royal Manor in Garfield, received insight to help them conduct a gap analysis of their sales organization. Led by Daniel Wood, President of Sandler Training, the presentation included concrete techniques by which to uncover critical gaps in strategy, structure, staff, and skills. The goal is to help business owners define a pathway by which to move more rapidly toward the achievement of their strategic goals.
"Especially for sales organizations, strategic planning is of critical importance," said John Fitzpatrick, SVP of Retail Banking for Spencer Savings Bank. "In presenting these seminars, our aim is to help organizations plan for and then execute a strategy for ongoing success."
A robust question-and-answer period followed the presentation, which enabled business owners to consider the implications of the techniques for their own organizations. In addition to the seminar, attendees enjoyed a breakfast buffet, along with plenty of opportunities to network.
"We enjoy these opportunities to come together with fellow members of the local business community," Mr. Fitzpatrick said. "We thank all who came out, and Mr. Wood, who as always delivered indispensable business insight."