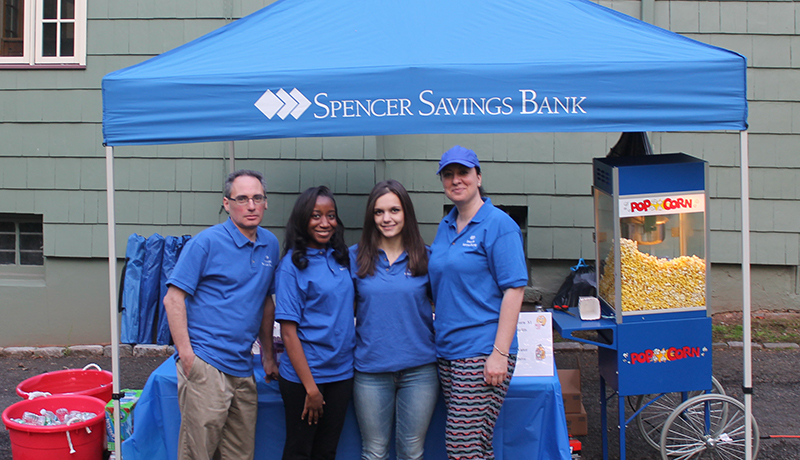 Many local residents and visitors enjoyed a free family movie night May 21 at Hanson Park in Cranford, N.J., presented by Spencer Savings Bank, a community bank headquartered in Elmwood Park, N.J., and the Hanson Park Conservancy.
Event goers were treated to refreshments and freshly popped popcorn, along with raffles for a variety of prizes. Then came showtime, when everyone got comfortable in their lawn chairs and on their blankets for a sunset screening of the feature film, The Peanuts Movie.
The family-friendly event was part of Spencer's annual "Movies Under the Stars" series, which draws hundreds in towns throughout Northern New Jersey each year. In 2015, roughly 2,000 total people attended Spencer's "Movies Under the Stars" events in Wallington, Garfield, Wood-Ridge, Garwood and Elmwood Park.
"We love seeing our communities unite and embrace summer together," said Janel Bazih, VP & Marketing Manager for Spencer. "We're looking forward to our next scheduled movie nights in Wallington, Garfield and Wayne."