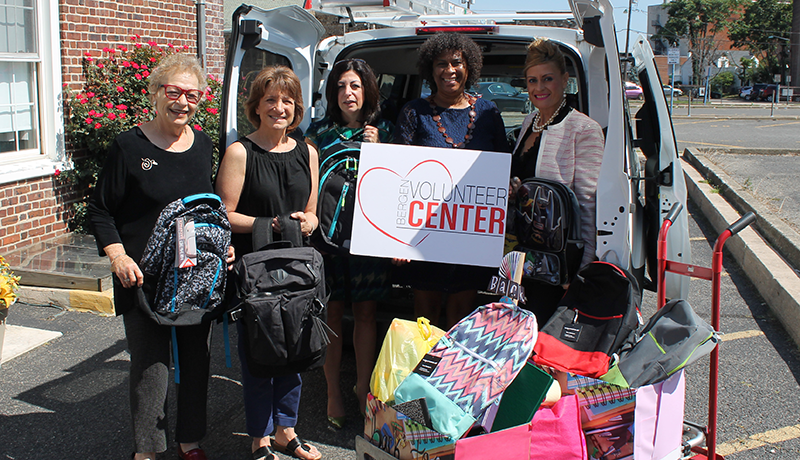 Spencer Savings Bank partnered with the Bergen County Volunteer Center to host a school supply drive for disadvantaged and underserved children in the community. Items collected during the Tools For Schools Drive will benefit clients of the Mentoring Moms and Mentoring Youth program.
From August 1st through the 14th, supplies for high school students were collected at all Bergen County branch offices. Supplies included pens, pencils, highlighters, pencil sharpeners, pencil cases, Post-Its, backpacks, binders, notebooks, and index cards.
"We received an abundance of donations and are very glad to be able to help The Bergen Volunteer Center support education in the community," said Janel Bazih, VP and Marketing Manager. "It is important for all children to be prepared for school in order to work to the best of their ability. We recognize that this begins with the right academic tools and are proud to be able to offer these essential supplies."
Founded in 1966, The Bergen Volunteer Center works with more than 500 private and public non-profit agencies in and around Bergen County and maintains a database with hundreds of volunteer opportunities suitable for all individuals and groups. Aside from school supply drives, other services the center provides include food and book donations, mentorship programs, increasing accessibility for the disabled, and furnishing apartments of clients moving from emergency shelter to new apartments. The organization has created meaningful impact in all 70 municipalities in Bergen County.