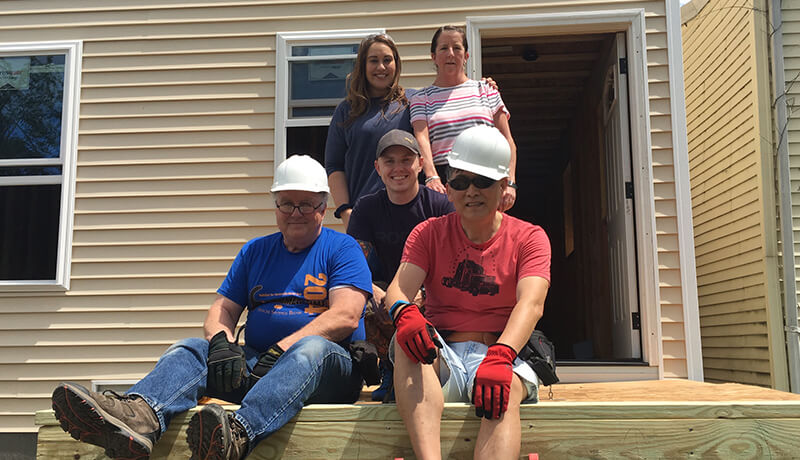 Spencer Savings Bank spent the day hands-on with the Habitat for Humanity for its latest build day in Paterson, NJ on June 2, 2017. In addition to assisting with the new construction of a single-family home, Spencer Savings Bank has also donated $2,500 to the organization.
A group of five Spencer employees and friends attended the build, working closely with the Habitat for Humanity volunteers to install flooring and to build the deck structure on the home.
"We truly believe in the cause of Habitat for Humanity," says Janel Bazih, Spencer Savings VP of Marketing, "which is why we look forward to working with them when we can to help provide housing and shelter to the less fortunate. Spending volunteer time with the local communities in New Jersey is another way for us to give back and we're proud to take part in a greater cause."
In 2016, the Habitat for Humanity Paterson chapter raised more than $250,000 in funding in support of build days, equipment and supplies, as well as the efforts of the organization at large. 100% of funds raised go directly toward building homes in Paterson.
For more information on Habitat for Humanity and upcoming events, visit www.patersonhabitat.org