Is your business in need of a new commercial space? For all of the hard work you've put in, you deserve a break.
Spencer is offering new customers a $5,000 fee refund on the closing costs of a $1 Million or greater owner-occupied mortgage.
Competitive Rates
Loan Amounts Up to $10 Million
Local Approvals and Quick Closings
Give your company room to grow and save big on the close.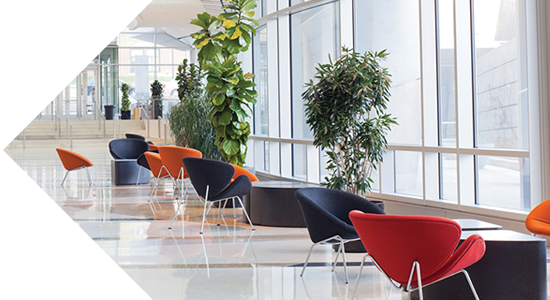 The offer is only available to new, qualified commercial borrowers who at time of application do not have an existing commercial banking relationship with Spencer Savings Bank. Minimum loan amount of $1,000,000 on an owner-occupied mortgage to qualify. "Owner-occupied" is defined as property where > 51% of the gross rentable space is occupied by the owner-operator and > 51% of the cash flow to repay the debt is derived from the owner-operator. Reimbursement under this offer for qualified and approved borrowers will occur within 45 days of closing to the borrower's Spencer commercial checking account. Reimbursement will be the lower of all approved closing costs paid by the borrower or the amount allowed by the offer. Eligible closing costs will consist of appraisal fees and review fees, environmental reports and review fees, SSB attorney fees, title insurance fees and miscellaneous fees including searches and recording fees. Other costs such as borrower's attorney fees, property taxes, commitment fees and owner's title insurance fees are not eligible. Loans are subject to credit approval. Rates and terms are subject to change without notice. Financing available for properties in NJ, NYC Boroughs and Eastern PA.