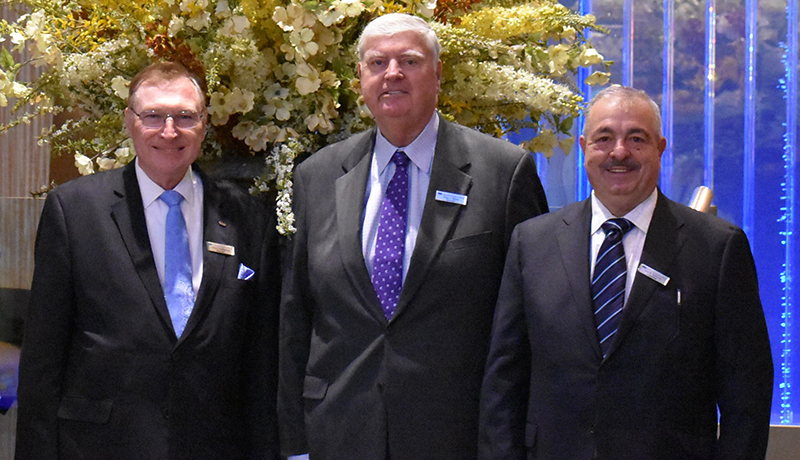 Spencer Savings Bank, a community bank headquartered in Elmwood Park, N.J., is pleased to announce the re-election of two members to serve on its Board of Directors through January 2021. Peter J. Hayes and Albert Chamberlain were re-elected at the bank's 2018 Annual Meeting held on January 25th.
Albert Chamberlain served as Director of Spencer Savings Bank since 2006. He was employed with the Bank as a vice president & treasurer from 1993 to 2005. Mr. Chamberlain has several years of experience in banking.
Peter J. Hayes has been in the retail industry for over 40 years.  He has held positions as president, CEO and chairman in private and publicly held companies, and has served on numerous boards including business, civic, and charitable boards.
"The Board of Directors continues to provide excellent counsel and strategic direction to the organization," stated José B. Guerrero, Chairman, President & Chief Executive Officer of Spencer Savings Bank. "We are honored to continue to work with these gentlemen, whose expertise and strong leadership continue to guide Spencer on the road to expansion while maintaining the bank's steadfast commitment to the community."