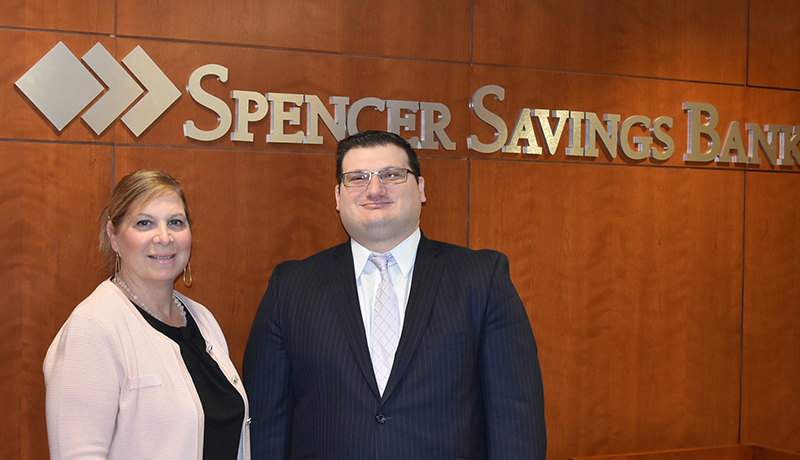 Spencer Savings Bank is pleased to announce the appointment of two new business development officers as part of the bank's expansion into the Small Business market. Ronna Marchello and Santo Giammanco have joined the bank as Assistant Vice Presidents, Business Development Officers and will be responsible for the development of new business relationships and lending opportunities in the bank's small business markets.
Ronna Marchello is a career banker with over 30 years experience and a proven track record of developing strong banking relationships across all industries. Prior to joining Spencer Savings Bank, Ronna served as Assistant Vice President, Business Development Officer & Branch Manager for Investors Bank. A true leader with strong ties in the community, her industry knowledge and expertise will serve our customers well.
Santo Giammanco has over a decade experience in the financial services industry with various organizations. Prior to joining Spencer Savings Bank, Santo served as a Relationship Manager at Citibank. A true financial advocate for his clients, he brings the unique ability of creating strong client connections and developing lasting professional relationships.
"We are excited to welcome both Ronna and Santo to Spencer Savings Bank," said John M. Fitzpatrick, Senior Vice President of Retail Banking. "Spencer's Small Business division has experienced solid growth over the years. We believe in creating opportunity in New Jersey and providing local businesses the resources they need to reach their financial goals. These bankers have the professional expertise and personal touch that suit our company's business philosophy well. They are a great addition to our team of dedicated bankers."