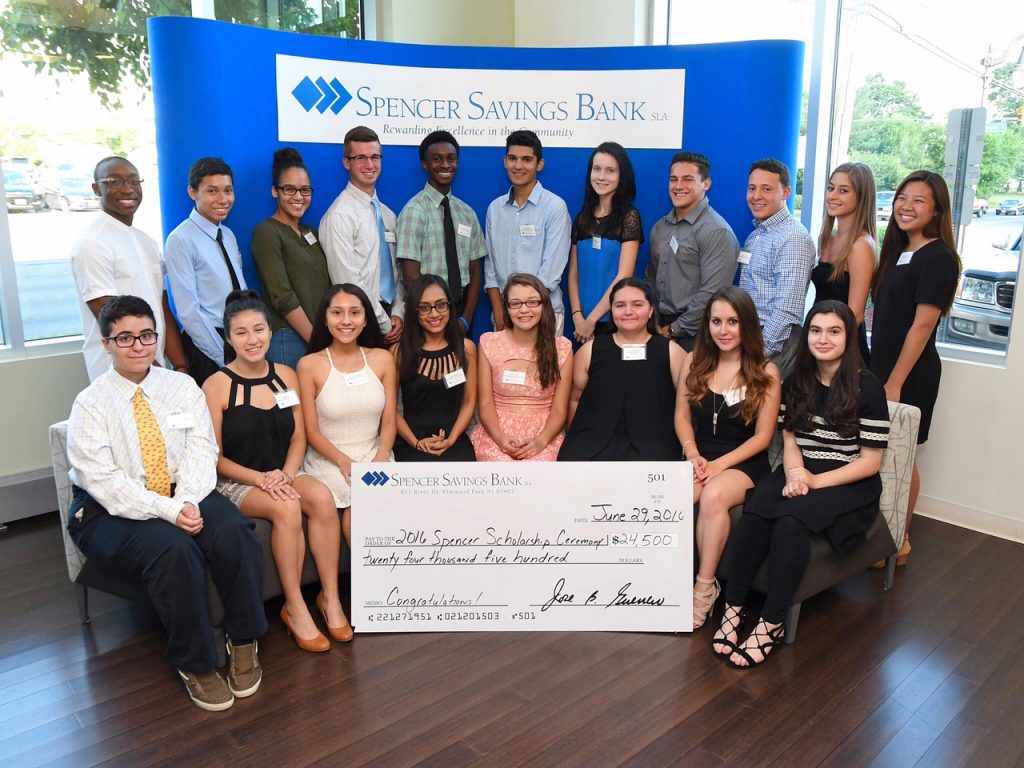 Elmwood Park, N.J. (July 7, 2016) – Spencer Savings Bank, a community bank headquartered in Elmwood Park, awarded a total of $24,500 to 32 local students during a June 27th ceremony marking the bank's 2016 contributions to its annual scholarship program.
17 high school students each received a $1,000 scholarship, while an additional 15 middle school students each received a tax-advantaged Coverdell Education Savings Account (CESA) with $500 to encourage further savings.
"Education is crucial to the growth of our children and our communities," said José B. Guerrero, Chairman, President and Chief Executive Officer of Spencer Savings Bank. "As a local bank with local roots, it is part of Spencer's mission and purpose to support these students' academic pursuits so that they can dream big. Likewise, this is our way of commending their families and thanking our community's educators."
Since its inception in 2002, the Spencer Scholarship Program has awarded more than $340,000 in scholarships to students within the bank's service area, which includes Clark, Clifton, Cranford, Elizabeth, Elmwood Park, Ewing, Garfield, Garwood, Lodi, Lyndhurst, North Caldwell, Nutley, Parsippany, Saddle Brook, Union, Wallington, Wayne and Wood-Ridge.
In addition to the scholarship program, Spencer also hosts various financial education programs in local schools. During the 2014-2015 school year, Spencer's partnership with EverFi, Inc. reached more than 500 students across three high schools and six middle schools, with a financial literacy curriculum that increased the students' knowledge of key financial concepts by an average of 85 percent.