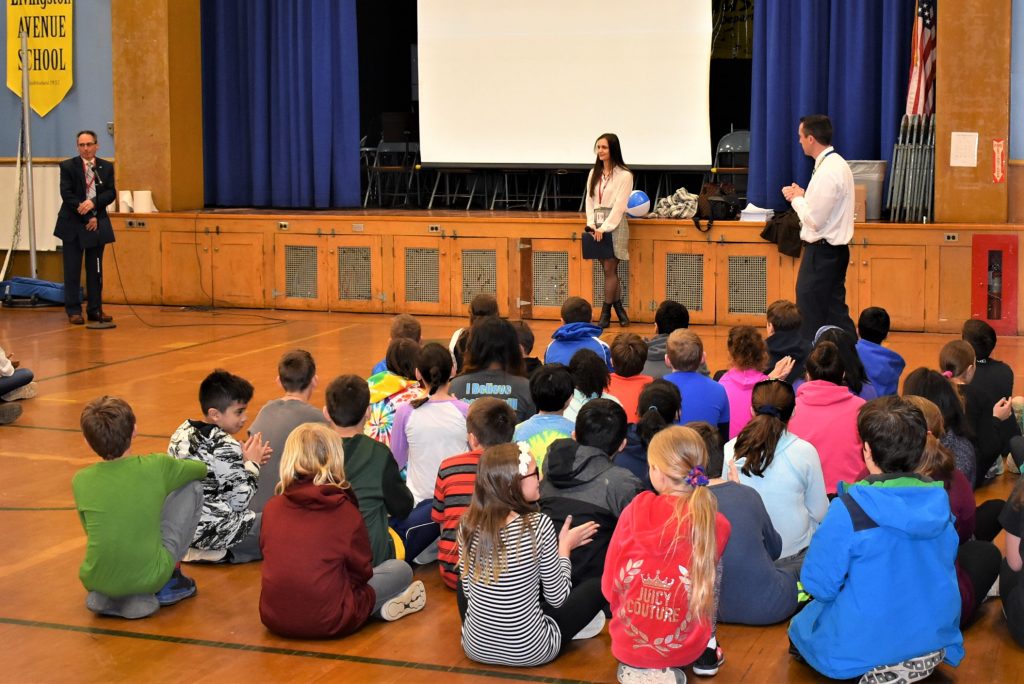 Spencer Savings Bank recently celebrated "Teach Children To Save Day" in Cranford. The program, sponsored by the American Bankers Association, helps teach young people the value of saving. Employees from across the bank were excited to volunteer their time and help promote financial literacy. Hundreds of 4th and 5th grade students at the Livingston, Hillside and Orange Avenue Schools received lessons on the importance of saving money for the future and creating healthy money habits. Spencer employees taught everything from distinguishing the difference between needs and wants to creating a budget. Money newsletters were distributed for parents with tips and fun giveaways for the children.
"Spencer has been a great long-time supporter of this campaign. We really believe in the power of starting to teach these critical skills to students at a young age", stated Jose B. Guerrero, Chairman, President & Chief Executive Officer. "Studies have shown that people who learn about financial planning as children grow up to become financially responsible adults. We're proud to lend our resources and time to the community to help parents raise productive, financially sound adults."
Visit Spencer Savings Bank today to get your child started on the lifelong path of becoming a Spencer Savvy Saver. Take a tour with them of the branch and introduce them to the staff. Show your child how a bank functions and get them familiarized with how to perform basic banking tasks. Use an ATM with them to make various deposits for things like birthday and holiday money gifts. The more you get them involved, the more excited they will be. And remember, it's never too late, or too early, to start the money conversation! Show them that learning about money can be fun!
For more information about Teach Children To Save Day, visit the American Bankers Association at aba.com.