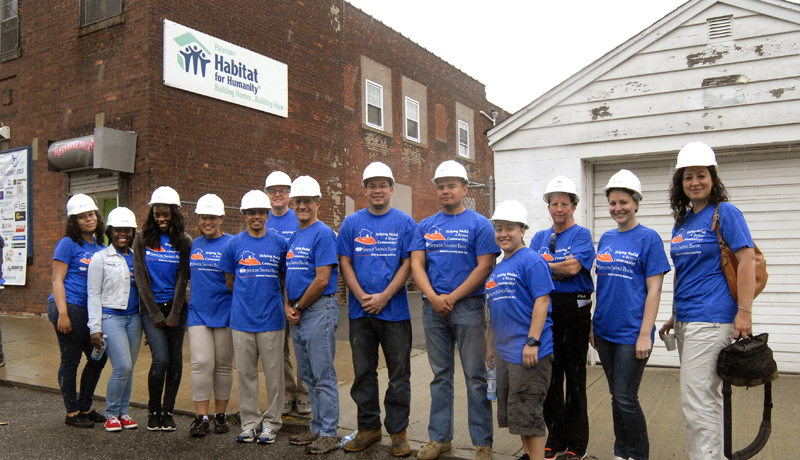 Spencer Savings Bank, a community bank headquartered in Elmwood Park, partnered with the Paterson Habitat for Humanity last week for the 8th consecutive year by participating in the Corporate Challenge. A team of 14 Spencer employees and friends took part in the day's work on June 5th, which included light carpentry, framing and raising a wall, and transporting supplies at four different properties in various stages of construction. Spencer Savings Bank also contributed a donation of $2,500.
"Helping key community builders like Paterson Habitat for Humanity is one of our main goals at Spencer Savings Bank, so it's always great when we get a chance to support their ongoing efforts," says John Fitzpatrick, Senior Vice President of Retail Banking at Spencer Savings Bank. Mr. Fitzpatrick was among the Spencer team that took part in the day's work.
Now in its 21st year, the Corporate Challenge is Paterson Habitat for Humanity's main initiative of the year, combining both construction volunteerism and fundraising. A total of 40 corporations participated this year, helping to build 3 new houses and raising more than $250,000.