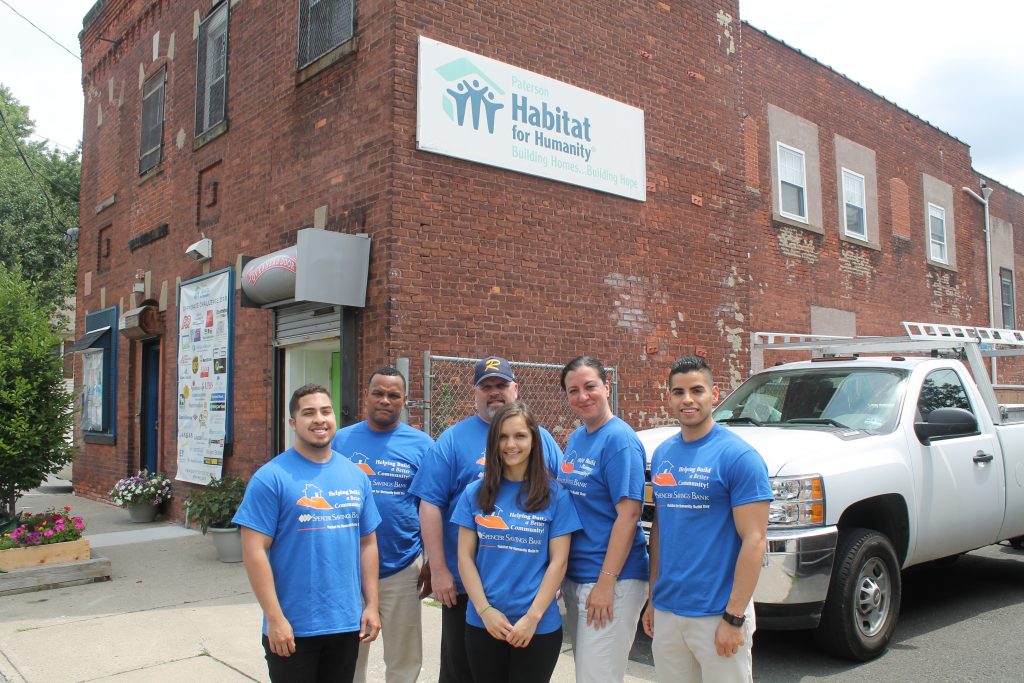 PATERSON, N.J. (July 12, 2016) – Spencer Savings Bank, a community bank headquartered in Elmwood Park, N.J., participated in Paterson Habitat for Humanity's Corporate Challenge for the ninth consecutive year, helping the non-profit group raise funds and create new homeownership opportunities for families in the area.
A team of six Spencer employees volunteered their time for a July 1st Build Day, which consisted of insulation prep and concrete slab prep for a single-family new home. The bank also made an additional donation of $2,500 to the organization.
"Healthy communities are built on compassion, togetherness and participation," said Janel Bazih, VP & Marketing Manager for Spencer. "Our role as a community bank extends far beyond serving the customers who walk into our branch offices. We are committed to continually supporting community builders like the Paterson Habitat for Humanity and other revitalization programs in our service areas."
Now in its 22nd year, the Corporate Challenge is Paterson Habitat for Humanity's peak annual initiative combining construction volunteer work and fundraising. The three-week event is the only time of year that the organization raises funds from construction volunteers, drawing corporations from all over the Tri-State Region. In 2015, the Corporate Challenge raised over $225,000, 100% of which will be used for building materials. During this time, almost 800 corporate volunteers built two houses in four weeks during this event.