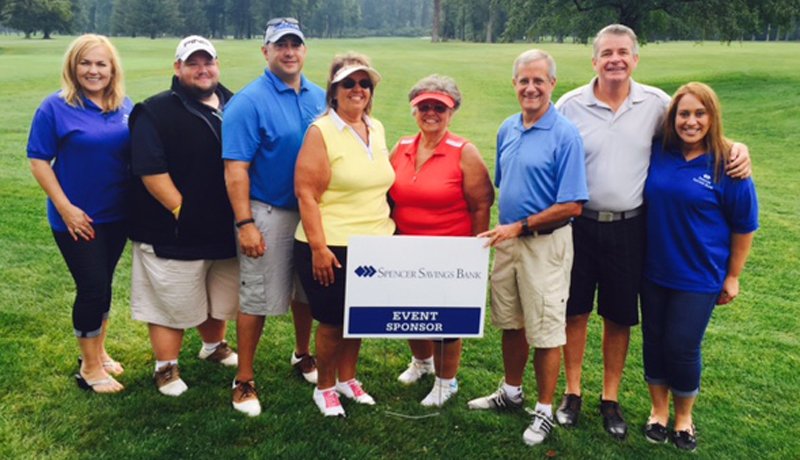 Spencer Savings Bank, a community bank headquartered in Elmwood Park, was the main event sponsor at the Golfing for Garfield event held on July 27, 2015 at Flanders Valley Golf Course. More than 90 golfers participated in the day's events with varying levels of supporting donations. The proceeds from this charity event benefit two organizations that hold steadfast commitment to the community and its families; the Garfield YMCA and the Garfield Boys & Girls Club.
The two community organizations combined serve over 800 children daily. They provide a place for youth to learn, grow and thrive through child care, after school programs, swimming lessons, and youth sports. Annual fundraisers such as this golf outing ensure that no child, family or adult is turned away because of inability to pay.
"The work that the Garfield YMCA and Boys & Girls Club do in the community is incredibly valuable," said Marzena Czachor, Vice President & Garfield Branch Manager, who also served on the Golf Tournament Committee. "These organizations are a part of the daily lives of many of our community members and we thank them wholeheartedly for all of their dedication and hard work."
The Golfing for Garfield event was a success for the 2nd year in a row and the committee plans to continue the tradition again next year. All of the golfers had a lot of fun, prizes were awarded, and most importantly, ample funds were raised to support the Garfield community.