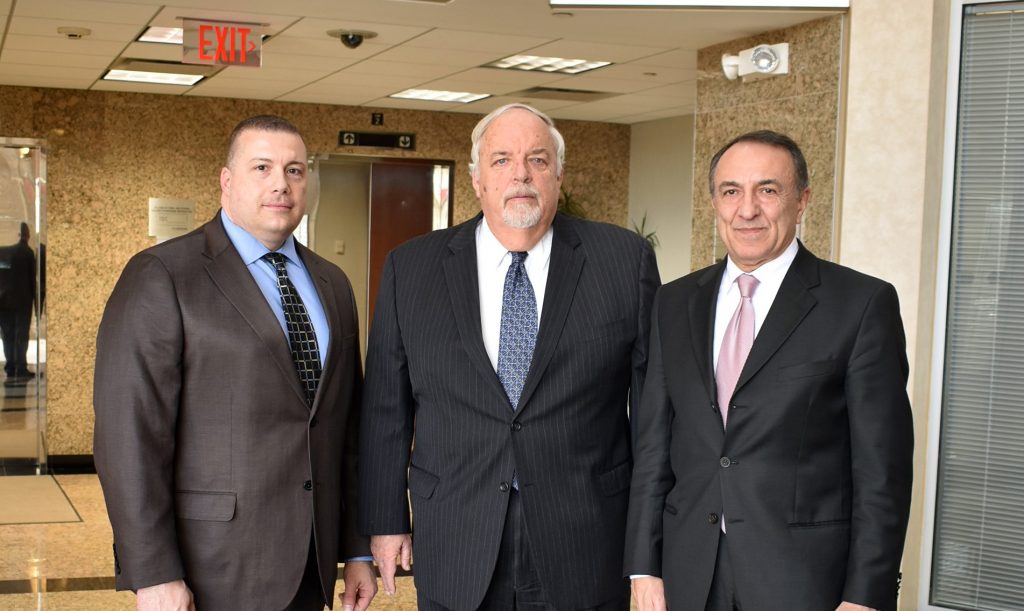 Spencer Savings Bank is celebrating record breaking success in its Commercial division. The bank is pleased to announce the hiring of three new business development officers to the Commercial team. Phillip Malavarca, Brian Bacha and Owen McKenna have all joined the bank as Vice Presidents, Business Development Officers and will work to maximize opportunities for the bank in this rapidly-growing market.
Owen McKenna has over 30 years experience. Prior to joining Spencer, McKenna served as a Commercial Loan Officer for Lakeland Bank. Brian Bacha also has over 30 years experience. Prior to joining Spencer, Bacha served as a Commercial Loan Officer for Omega Commercial Capital. Phillip Malavarca has 15 years of Commercial Lending experience. Prior to joining Spencer, Malavarca served as a Commercial Loan Officer for Two River Bank. All three of these gentleman have impressive track records in credit, sales and business development.
"We are very excited to have just completed a very strong year of commercial loan production at Spencer", said John C. Duncan, Spencer's Senior Vice President and Senior Lending Officer. "Spencer has experienced strong growth in its Commercial Lending portfolio. We welcome these gentleman onto the team and are very confident they will deliver further growth for the bank. Their character and broad commercial experience make them great additions."
Duncan, likewise, has an impressive track record that includes over 35 years experience in managing all aspects of corporate and consumer lending. Under his leadership, the Commercial Lending team creates and provides a multi-faceted array of superior lending products designed to serve consumer and commercial entities. Spencer's Commercial Lending Officers help customers secure the loan that's right for their business, with flexible financing solutions that enable business owners to source debt financing and working capital for projects of all types and sizes, as well as any other general business need. Spencer's loan portfolio now exceeds $2 billion.