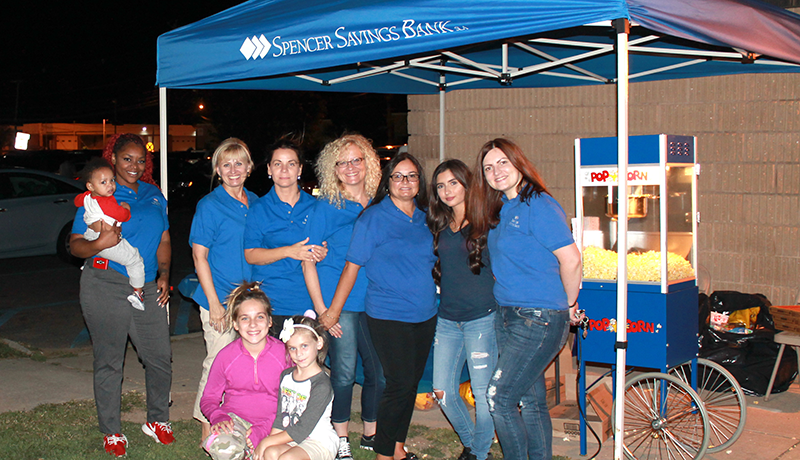 For the seventh straight year, residents in Elmwood Park, N.J. and the surrounding area enjoyed a free family movie night on September 22, 2017. This year, the event was held at the Boro Field at 500 Boulevard and was presented by Spencer Savings Bank and the Elmwood Park Recreation Department. The event was part of Spencer's annual "Movies Under the Stars" series, which has become a family staple in the community over the years.
Families gathered for a moonlight screening of the 3D-animated hit musical comedy from Illumination Entertainment, Sing, starring the voices of Matthew McConaughey, Reese Witherspoon, Seth MacFarlane, Scarlett Johansson and many other stars. Event-goers enjoyed refreshments and freshly popped popcorn.
"We are so lucky to have another successful 'Movies Under the Stars' event," said Elizabeth Miazga, Elmwood Park Branch Manager. "It's always such an enjoyable evening with the community together, and we're already looking forward to being back here again next year."
Combining two of the best parts of summer–great weather and going to the movies–Spencer's "Movies Under the Stars" attracts thousands of viewers across Northern N.J. each year.