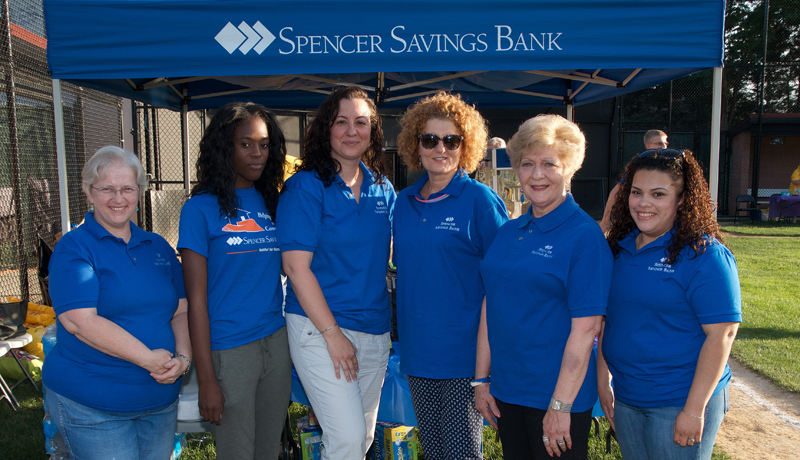 Spencer Savings Bank, a community bank headquartered in Elmwood Park, kicked off the summer season with its annual "Movies Under the Stars" series on Saturday, June 13th in Wallington. More than 400 area residents came out to enjoy a special free viewing of "The Lego Movie", which was co-sponsored by the Wallington Little League and the Wallington Lions Club.
"The good weather is finally here and summer is right around the corner! This is always an exciting time of year, and the turnout for this first Movies Under the Stars event was great," says Eileen Duess, Wallington Branch Manager at Spencer Savings Bank. "It was fun spending the evening with our Wallington community. We're so happy to provide a free family- fun entertainment night for them and all the communities we serve. Here's to a safe and fun summer for all!"
Spencer branch team members were also on hand serving up freshly popped popcorn and refreshments. Several lucky attendees won door prizes provided by the bank and partners, and glow sticks were a hit with kids of all ages.
The seasonal series has attracted thousands of viewers each year and continues to combine two of the best parts of summer: the great weather and going to the movies. Spencer Savings Bank looks forward to another successful season of family-friendly outdoor entertainment.