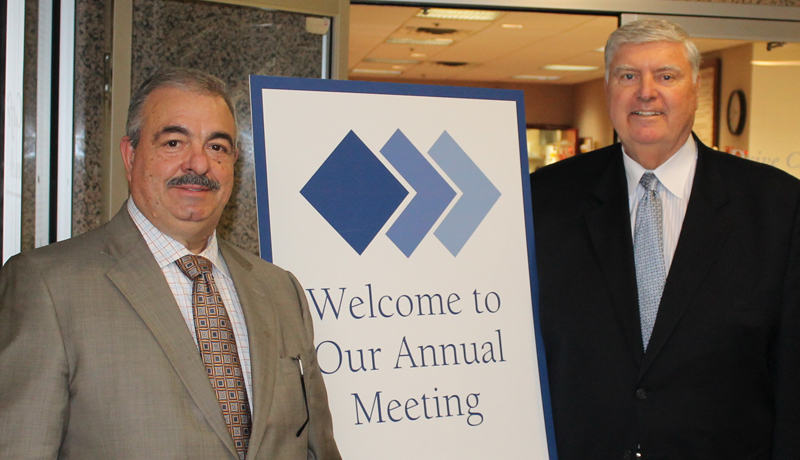 Spencer Savings Bank, a community bank headquartered in Elmwood Park, N.J., proudly announces the Board of Directors election results at its 2015 Annual Meeting, revealing it has re-elected Peter J. Hayes. At the Annual Meeting held on January 22, 2015, board member Peter J. Hayes accepted re-election to serve on the institution's Board of Directors for another three-year term.
"Mr. Hayes has been an integral part of our success," said José B. Guerrero, Chairman, President and Chief Executive Officer of Spencer Savings Bank. "We're grateful for his dedication, steadfast commitment, and continued contributions to our mission at Spencer."
Peter J. Hayes has over 40 years of experience in the retail industry. He has held positions as President, CEO and Chairman in private and publicly held companies including Family Dollar, Inc. and Child World. He has also served in numerous Board of Director positions including business, civic and charitable boards. He currently serves on two other privately held companies and is on the Off Price Apparel Board in New York City and Brain Center in Massachusetts.
Hayes has served on the Spencer Savings Bank Board of Directors since 2002.