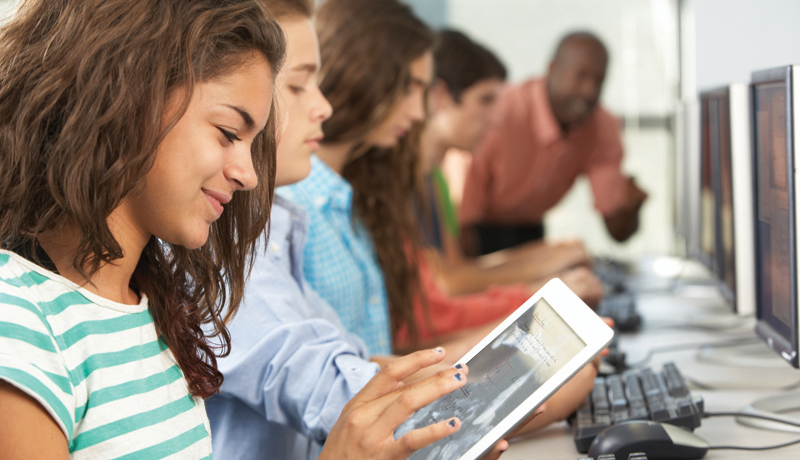 In the 2014-2015 academic year, three New Jersey high schools adopted the EverFi Program, a free, online financial literacy program. Spencer Savings Bank has partnered with leading education technology company EverFi, Inc., to bring this interactive, web-based financial management program to over 1,600 students since the program's inception three years ago. In 2015 the program has already reached more than 500 students.
"Spencer is very proud to have reached so many students with critical financial education. It's a testament to our deep commitment to the communities we serve," said Janel Bazih, Spencer's VP of Marketing. "It is critical that students understand important aspects of personal finance like what a credit score means and how to save for college, and this program is empowering them with the skills that will put them on a path to financial success."
The 535 students reached through EverFi completed 2,847 individual modules of learning during the 2014-15 school year. Students' knowledge of key financial topics rose by an average 85% based on pre- and post-assessment scores. Among the valuable topics covered were saving, banking, investing, renting versus owning, credit scores, taxes and insurance, and consumer fraud. The highest results shown by students were found in the topics of investing, financing a higher education, renting vs owning a home and various payment methods.
The program is engaging, interactive, practical, and real world. When asked what students liked best about the program, one Elmwood Park student responded, "It has every piece of useful information I will need to know for the future."
Students have shared that they really appreciate learning about topics that they will use in their day-to day lives. The enthusiasm was evident at Garfield's School #4 when Rosa Fernandes, a teacher at the school, stated, "My students begged me to let them go on. Which they are currently doing and are loving it!"
Spencer Savings Bank has partnered with EverFi, Inc. to bring the program to local students at no cost to the schools or the taxpayer. The eight-hour web-based program uses the latest in new media technology to bring complex financial concepts to life for today's digital generation. The platform uniquely tracks the progress and performance of every student and provides students who successfully complete the course with certification in financial literacy, a valuable mark of distinction on college applications and resumes. In 2015, the Consumer Financial Protection Bureau (CFPB) highlighted EverFi's schools-based financial education programs in a new report on Advancing K-12 Financial Education: A Guide for Policymakers.
"EverFi strives to help today's generation prepare for a lifetime of challenging financial decisions", said EverFi CEO and Founder, Tom Davidson. "We are grateful for our partnership with Spencer which provides students with the critical skills they need to be savvy, responsible consumers."