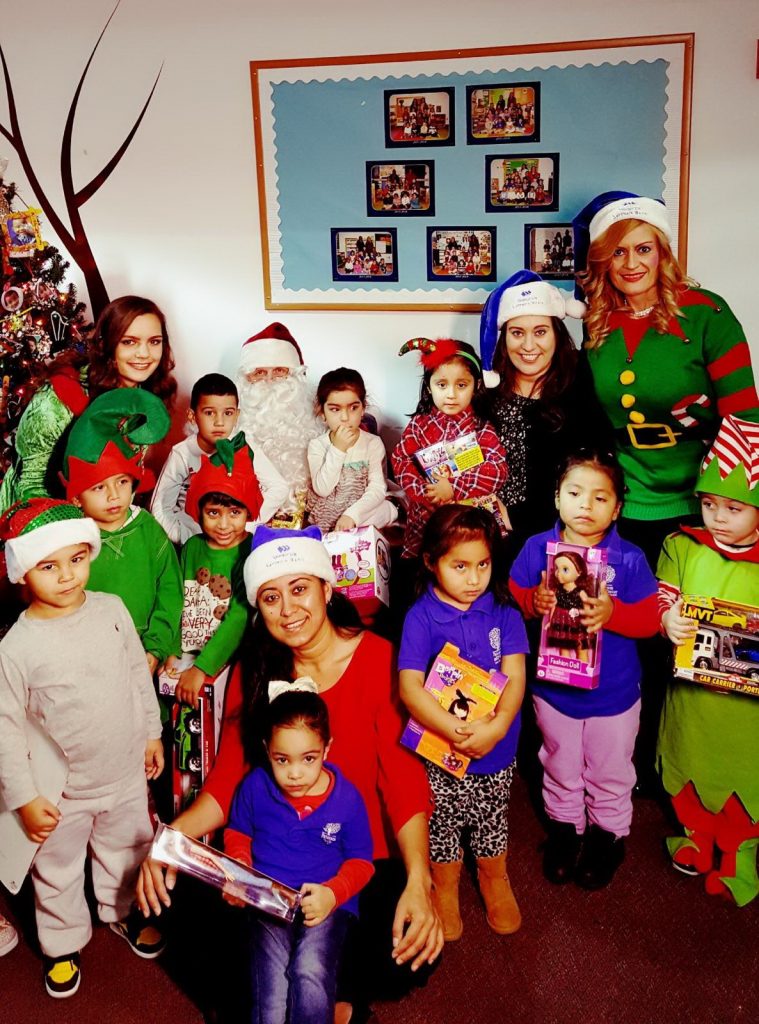 Spencer Savings Bank held its annual toy drive in December to help needy families in the community and spread some holiday joy. Toys, donated by both employees and customers, were collected at various Spencer bank locations and distributed during visits made by the "Spencer Santa" and "Spencer Elves".
On December 21st, the Spencer employees visited these local organizations to help spread some holiday joy. The toy drive fun started with a morning visit to the Paterson Family Center to distribute over 100 toys to pre-school classes.  The Paterson Family Center is a division of the New Jersey Community Development Corporation, a non-profit community development and social service agency focusing on education, youth development, housing and community building initiatives. The young children were very excited to see Santa and receive their new toys.
Donations were also made to the following organizations: The Elizabeth Coalition to House the Homeless, Comprehensive Behavioral Healthcare, and the Garfield Veterans. These organizations also all do great work some of which include helping the homeless, providing mental health services and advocating for veterans. In addition to this, Spencer also partnered up with the Bergen County Volunteer Center for their "All Wrapped Up" program where employees "adopted" several families and purchased specific items on their wish list. The organization has a variety of programs that engage volunteers to meet community needs and change lives of residents in the area.
"It is truly heartwarming to witness year after year the generosity in spirit of all our bank customers and employees," said José B. Guerrero, Chairman, President and CEO of the Bank. "Their desire to support these noteworthy organizations dedicated to improving lives of residents in our community is strong. We are grateful for your continual support of our bank mission to make a true difference in the lives of our local community. We wish you a happy, healthy and prosperous new year!"