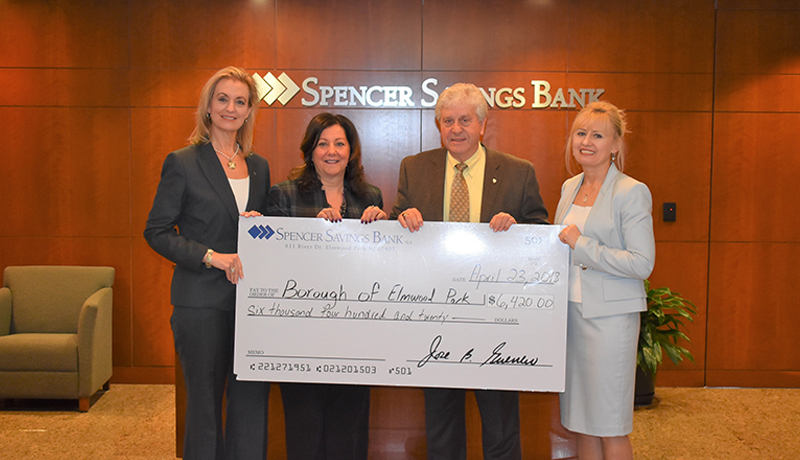 Spencer Savings Bank recently made a donation for over $6,000 to the Elmwood Park Borough Recreation Department in support of the city's team sports. The donation will be a sponsorship of the softball league's scoreboard sign.
"Spencer Savings Bank has been supporting the Recreation Department for over 10 years now. It's an area we feel strongly about. They do a wonderful job of providing community through people, parks and programs," stated Elizabeth Miazga, Spencer's Elmwood Park Branch Manager. "We're excited to support the kids. These sports programs really bring our youth together and offer lessons that reach far beyond the field."
Spencer will also be an event donor for the upcoming Community Day in June. The free event will feature food, rides and DJ music for the residents. Bring your appetites and dancing shoes! The outside summer fun will lead into September when Spencer hosts its annual "Movies Under The Stars" summer series for the community. Enjoy a warm summer night under the stars with freshly popped popcorn and a great movie. The free family movie, which usually attracts hundreds, is another town favorite you won't want to miss.
Come out and join Spencer as they kick off summer 2018 with the Elmwood Park community! For more information on Spencer Savings Bank, please visit spencersavings.com. For additional information on events and news in Elmwood Park, visit elmwoodparknj.us.