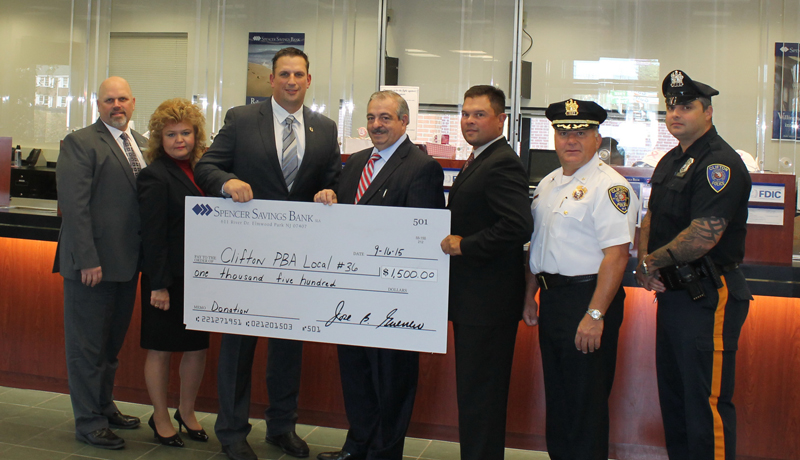 Spencer Savings Bank is extending a big "thank you" to the Clifton Police Department after officers apprehended a thief who robbed their Piaget Avenue location in Clifton, N.J. The Bank will be donating $1,500 to the Clifton Policeman's Benevolent Association Local #36. Bank officials say the contribution is a token of gratitude for catching a thief who stole from the bank and jeopardized community safety.
"We would like to thank the Clifton Police Department for their hard work to catch the criminal who threatened our community. The donation is our simple way of demonstrating our appreciation to all the police officers who work each and every day in making our community safe," said John Fitzpatrick, Senior Vice President of Retail Banking.
"Their quick response and diligent follow up ensured that the community continues to be protected," he added. Spencer and other area businesses have a great deal of respect in the work they perform for the Clifton community.