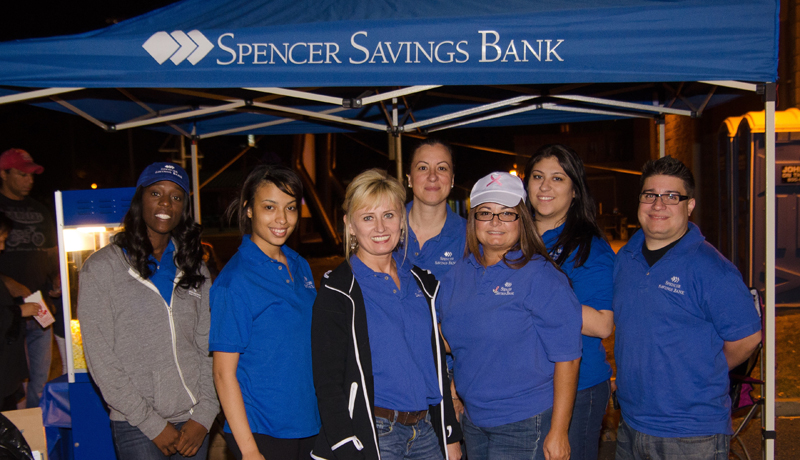 Over 200 members of the Elmwood Park community came out to enjoy an outdoor showing of the movie "Hotel Transylvania" on Friday September 25, 2015. The event was the last event of the bank's Movies Under the Stars series and sponsored by Spencer Savings Bank and the Elmwood Park Recreation Department. The family oriented event featured raffles, prizes, refreshments and popcorn.
"Due to popular demand, we were able to bring the bank's Movies Under The Stars series to the Elmwood Park community for another year," stated Elizabeth Miazga, Elmwood Park Branch Manager. "Our thanks go out to the Recreation Department who helped to again make this a successful and fun event for our community."
The 200 in attendance included residents from Elmwood Park and the surrounding area. The movie "Hotel Transylvania" is about Dracula, who operates a high-end resort away from the human world, and goes into overprotective mode when a boy discovers the resort and falls for the count's teen-aged daughter.
The seasonal Movies Under the Stars series is presented each summer throughout towns in which the bank serves, often drawing hundreds of attendees. The 2015 series has now concluded and will start up again with the warm weather in the summer of 2016.