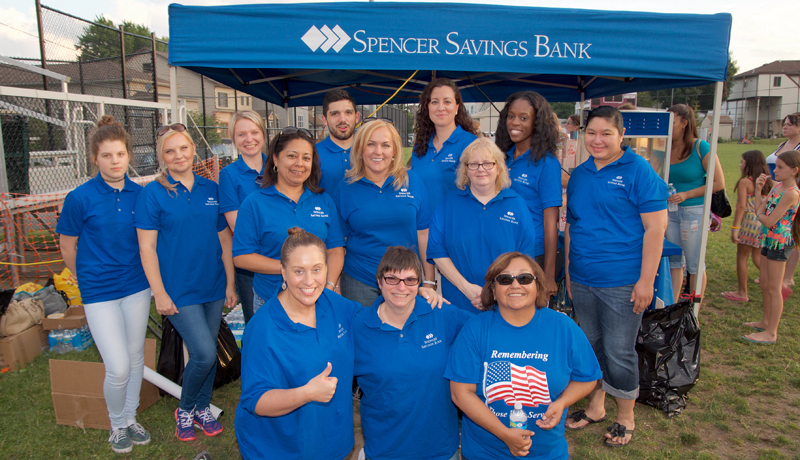 Over 700 members of the Garfield community came out to enjoy an outdoor showing of "The SpongeBob Movie" on Friday June 19, 2015. The event, sponsored by Spencer Savings Bank and the Garfield YMCA, was part of the bank's Movies Under The Stars series and featured raffles, refreshments, popcorn, face painting, and kid-friendly attractions.
"We are so excited to be able to bring this wonderful community event back to Garfield once again this year," stated Marzena Czachor, Vice President and Garfield Branch Manager. "Garfield is our home. We have been serving the community here for over 75 years. It was wonderful to see bank customers out enjoying a warm summer evening with their families. We absolutely love partnering with the Garfield YMCA every year to bring this event to town. The turnout was amazing!"
The seasonal series is presented each summer throughout towns in which the bank serves, often drawing hundreds of attendees. This night in particular marked one of their largest turnouts with over 700 attendees. The next movie showing will be on July 30th in Wood-Ridge.