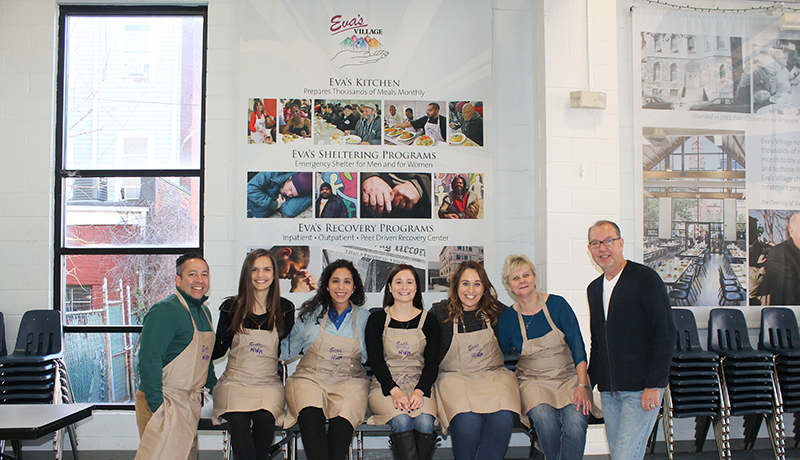 Spencer Savings Bank, a community bank headquartered in Elmwood Park, N.J., continued its long-running participation in the Fund-A-Meal program at Eva's Village, sending seven employees to serve and clean up after a hot meal in the non-profit anti-poverty group's soup kitchen on Nov. 10, 2016.
Spencer also made a $2,000 donation to Eva's Village in support of the organization's ongoing efforts to feed the hungry, shelter the homeless, treat the addicted and provide medical and dental care to the poor in Paterson, N.J. and the surrounding area.
The Spencer volunteers toured the Eva's Village facilities, which span a three-block radius in downtown Paterson and provide vital community programs including Eva's Kitchen, Eva's Village Apartments, emergency overnight shelters, transitional housing, substance abuse treatment, addiction recovery, free medical and dental health services, child care and education, workforce development and more. The team then assisted the Eva's staff in preparing, setting and serving a full meal to nearly 400 men, women and children in need. Spencer's volunteers remained on site after the meal to help clean the kitchen.
"The volunteers and staff at Eva's Village are a special group of people; they are doing truly honorable work that benefits so many community members who might not receive the help otherwise," said Janel Bazih, VP & Marketing Manager at Spencer. "As a community bank, it is in the core of our purpose to support their efforts."