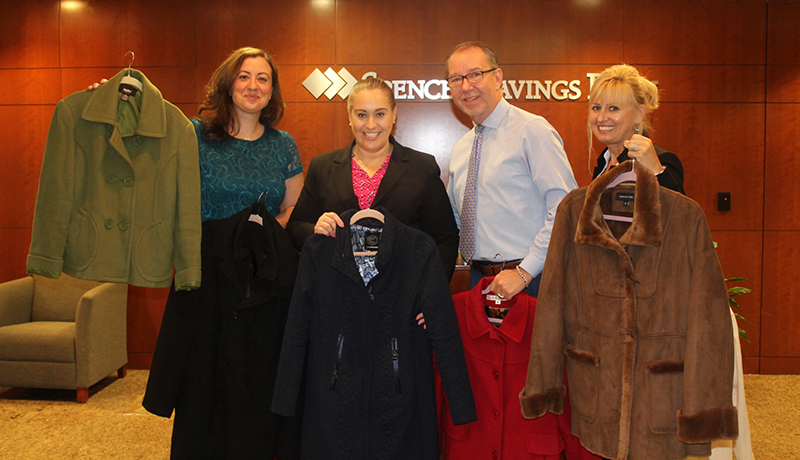 Spencer Savings Bank participated in Jersey Cares' Coat Drive from September 22nd through November 16th to help distribute coats this upcoming winter season to residents in need. The bank collected new and "gently used" winter coats for all ages, and altogether collected over 400 coats for the cause. This is the first time Spencer Savings Bank has partnered with Jersey Cares.
"We are very excited to be partnering up with a new organization and one that does such great work." said Janel Bazih, Vice President and Marketing Manager of Spencer Savings Bank. "Coats are expensive and not all families are able to afford them, so we are thankful for the generous amount of donations from our customers and employees."
Established in 1993, Jersey Cares is a nonprofit organization whose focus is to increase civic engagement in New Jersey by coordinating volunteer opportunities to address community-identified needs. The organization provides hundreds of volunteer opportunities, ranging from tutoring children to painting new murals in schools, along with the Coat Drive. This year marks the 22nd Annual Jersey Cares Coat Drive. Last year, Jersey Cares collected and distributed over 30,000 coats throughout the state of New Jersey, and the plan is to exceed that number this year.