Tap into the Advantages of Your New Contactless Debit Card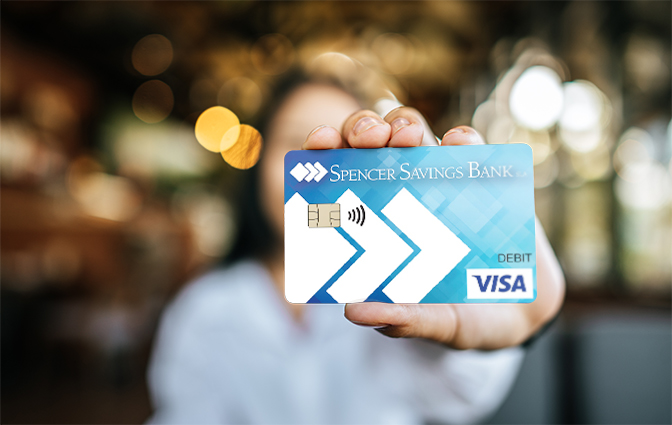 Spencer offers an easier, faster, and safer way to pay with our new contactless debit card. Within seconds complete your payment, when you tap your card upon check out. Our new contactless debit card is accepted anywhere from grocery stores, restaurants, gas stations, and thousands of merchants to support all of your purchasing needs.
Speed
Increased speed in your payment process.
Convenience
For a touch-free, easy way to pay, simply tap your card wherever you see the

or add your card to the digital wallet of your choice.
Security
New contactless cards are more secure when you insert your chip using the latest RFID technology available.