Tap into the Advantages of Your New Contactless Business Debit Card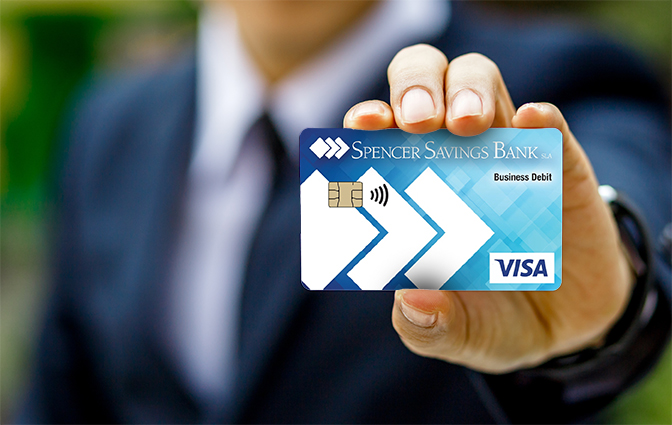 Our new contactless debit card allows you to purchase your business needs in a faster, more secure, and seamless way. Simply tap your debit card where you see the contactless indicator upon check out and within seconds your transaction will be completed.
Speed
Increased speed in your payment process.
Convenience
For a touch-free, easy way to pay, simply tap your card wherever you see the

or add your card to the digital wallet of your choice.
Security
New contactless cards are more secure when you insert your chip using the latest RFID technology available.