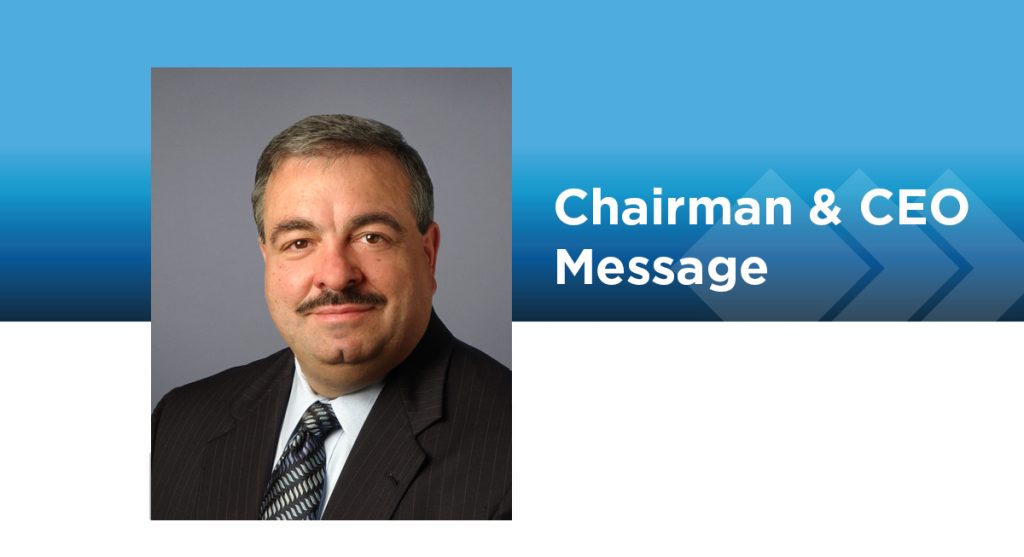 Spencer continues to be one of New Jersey's leading community banks. We are proud of our continued success, strength and long-standing stability. We remain passionate about serving our personal and business customers exceptionally well, offering them the best that community banking has to offer – that's high-quality personal and business banking products and services, combined with exceptional service.
We recently celebrated new growth with the acquisition of Mariner's Bank and our expansion into new service areas. We've added six additional bank locations (Bergen County), more team members and new relationships to our organization. We are very pleased to have joined these two community-focused banks to offer increased value and growth opportunities to customers in our community.
This acquisition comes on the heels of all our work recently to support our community through the COVID-19 pandemic, one of the worst economic crises since the Great Depression. Our pandemic assistance to the New Jersey community was fast and robust. Via the Small Business Administration Paycheck Protection Program (PPP), we provided millions in loans to business owners and were able to keep many business doors open and jobs intact. We distributed hundreds of thousands in donations and grants to support community relief efforts (hospitals, nonprofits, first responders, local businesses). Our team also dedicated long hours to working with customers to ensure their borrowing issues were resolved. It is clear – when you need us, Spencer is there to support you.
We remain strongly committed to helping those in need and very busy with our corporate philanthropic efforts that help strengthen our community. This involves both financial support and employee volunteerism. We have also made a few large-scale donations to support some devastating tragedies that recently took place locally and around the world.
Our lending business is strong, and we are proud to report continued success in this area. While many lenders cut back due to pandemic pressures, Spencer posted record loan growth.  Our success, despite the economic climate, is a true testament to the quality of professionals we have working here.
Finally, we kicked off 2022 by being honored with the "Company Of The Year" award by the Gateway Regional Chamber of Commerce, the largest business association in the North Jersey/New York Metropolitan area, for the support lent to our business community during the pandemic. America is small business. At Spencer, we respect and honor this. Oftentimes new business customers comment feeling that they are finally seen and heard after joining us. We are proud to support the New Jersey business community exceptionally well.
We invite you to sign up for our customer newsletter, on our website, as well as follow us on social media to keep up with news and updates. Thank you for your continued support. Know that with Spencer, you have a community partner you can always count on.
Sincerely,
Jose B. Guerrero
Chairman and CEO