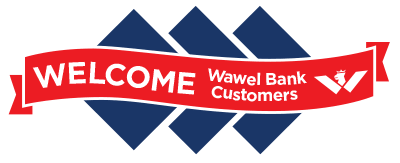 We are excited to announce the merger of Spencer Savings Bank and Wawel Bank, which closed on March 26, 2018. It combines two community banks that share a deep commitment to its customers and local communities. For over 75 years, Spencer has been one of New Jersey's strongest community banks, serving customers and communities with integrity and pride. With more than $2.7 billion in assets, 21 branch locations and a team of nearly 300 dedicated employees, Spencer has the financial strength and resources to serve all of your banking needs.
We welcome you to the Spencer family! We are excited to have you on board and truly look forward to serving you. With time, you'll quickly see why so many of your neighbors choose Spencer as their financial home. Know that as a new Spencer customer, you will now enjoy enhanced benefits that include a broader array of banking products and services, competitive interest rates, expanded digital capabilities, more branch locations and much more. Whatever your financial dream may be, and we all have one, know that you are partnering with a bank that is fully committed to helping you achieve it – delivering personal care and professional expertise along the way.
The entire Spencer staff looks forward to getting to know you. We hope you will visit us at your local Spencer branch, or join us at one of our many community sponsored events. We sincerely appreciate the opportunity to be your trusted banking partner and look forward to serving your financial needs for many years to come.