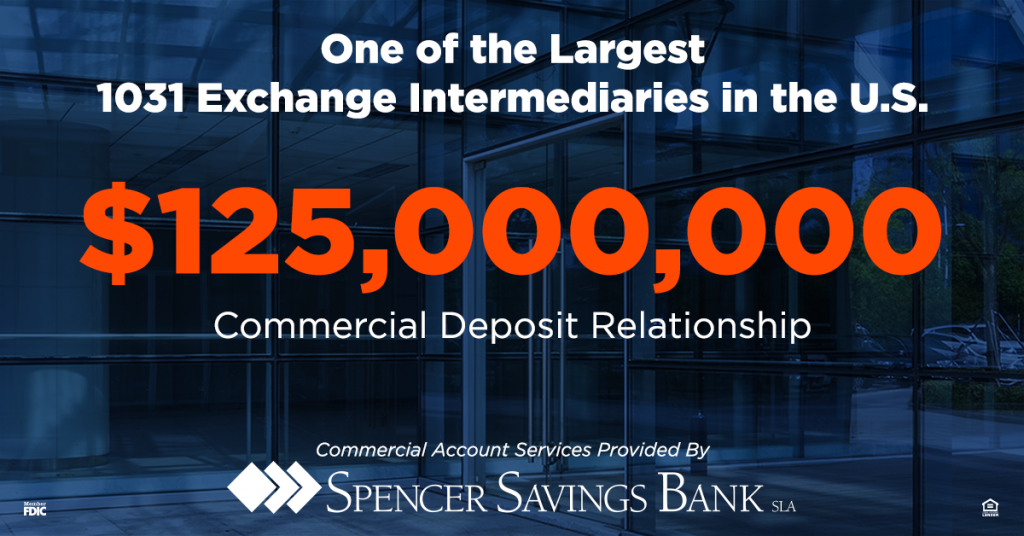 Among their latest major commercial customer acquisitions, Spencer is proud to announce their largest commercial deposit relationship in history – $125 million dollars with one of the country's largest 1031 Exchange Intermediaries.
"As we continue to grow our commercial business, we will continue to focus on growing long-term mutually beneficial relationships with 1031 Intermediaries," stated George Celentano, Executive Vice President and Chief Retail Officer. "We have the knowledge and expertise regarding 1031 exchanges here at the bank to understand and deliver on their needs and we are committed to helping them grow their business".
The bank, a leading New Jersey-based community bank, specializes in delivering premier banking products and services for both consumers and businesses. As a relationship driven bank delivering a boutique-like experience, clients enjoy access to the bank's top decision makers. To learn more about Spencer's business banking capabilities and team, visit spencersavings.com.