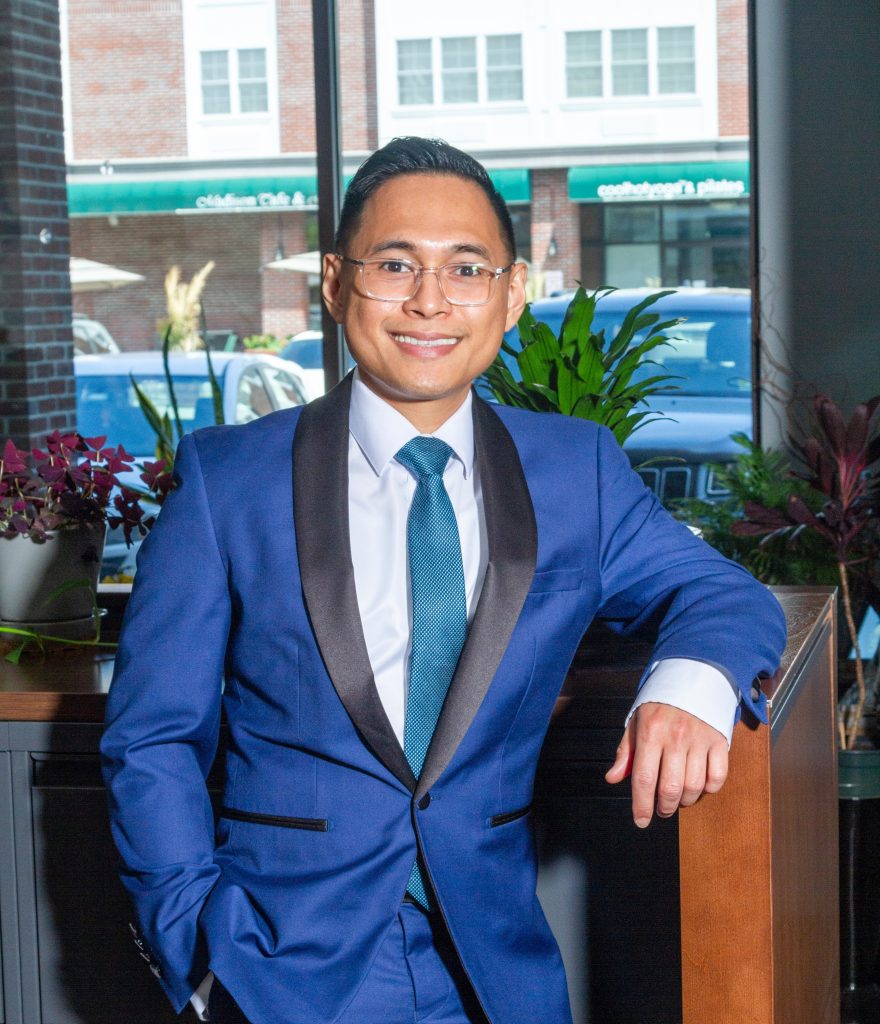 Josef Toribio, Spencer's Financial Center Service Representative, recently joined Spencer after the Mariners Bank merger and is part of the Cresskill team. Josef is known for providing excellent customer service and prides himself on really doing the work and taking the time needed to find smart banking solutions to customers' issues. Born in the Province of Bohol in the Philippines, we recently sat down with Josef for a chat, including his thoughts on celebrating Asian American And Pacific Islander Heritage Month.
Your team tells us that you are excellent at what you do. What inspires you to have such a strong work ethic?
Having a strong work ethic is one of the things I am most proud of. It makes me feel good about myself to know that I am doing an excellent job. For me part of the inspiration, among other things, is that it helps with self-validation. At the end of the day, knowing that I went above and beyond and did my work really well is a huge pat on the back for me.
May is Mental Health Awareness Month. How do you stay grounded and mentally healthy, when giving so much of yourself to work and your customers?
Over the years I have learned to make mental health more of a priority for me. I am constantly finding positive solutions and ways of dealing with problems that arise. I realized, years ago, that if I wanted positive change to take place in my life, it was going to need to come from within. I believe it is very important to take control of one's own life and mind. I started a yoga and meditation practice, and it helps keep me centered. Now, it is a big part of my lifestyle that I cannot imagine living without. It calms me, helps me focus and allows me to deal with life's challenges in a productive way.
If you could pick a personal motto, what would it be?
"Not today." This phrase is from the tv series Game of Thrones. There was a line in the show that asked, "What do you say to the god of death?" and they answered with "Not Today".
This phrase, and way of thinking, can be applied to many things. When something is not going right or you find yourself getting frustrated or starting to think in negative ways, just tell yourself – you will not allow it today!
Do you have a favorite mentor or role model?
My future 85-year-old self is my role model. I hope to reach that age having lived a long, rich life where I learned a lot and had some good experiences. It is my hope that, at that age, I will have collected so much life wisdom and rich experiences that will provide me with a better understanding of so many things.
How do you enjoy spending your free time?
I enjoy spending my free time being active outdoors. I enjoy hiking. There is nothing like being out in nature – feeling the sun, the heat, being grateful for all the beauty around you, etc. I also enjoy occasionally working out at the gym and reading (when time permits).
This month we celebrate Asian American and Pacific Islander Heritage Month. What does this mean for you?
Celebrating this month is a way for me to honor and respect my heritage and remember my roots. It is an opportunity to connect and be in touch with my Filipino background. I came to this country over 20 years ago. Since then, I have assimilated well into the American culture. I now carry both cultures in my heart.
Has your heritage helped shaped the person you are today?
I believe my heritage has created a foundation for respecting other cultures and has made me very tolerant of people from all walks of life and backgrounds.
How important is representation to you in the workforce community?
Representation is very important in a workforce community. I believe that a strong team must consist of a diverse group of people because each one can contribute something meaningful to the conversation and bring a lot to the table. Workers with diverse ideas and new perspectives add great value to a company and its customers.
In your opinion, what do you think differentiates Spencer from other banks?
Spencer has been around for over 100 years, and for a community bank this longevity says a lot about its reputation and integrity. Spencer truly embodies what a community bank is and/or should be. It gets involved in community and fundraising events, as evident in the most recent invites that have been sent out to employees. I also feel a sense of great support from the Spencer team, which I believe speaks to the strong culture that has been established here.
We recently completed the acquisition of Mariner's Bank. In what ways do you think your former Mariner's customers will benefit now from being part of Spencer?
I think the merger was great for our customers. They are now part of one of New Jersey's strongest community banks and with that comes greater access and resources for growth. Our customers now enjoy a wider array of high-quality personal and business deposit and lending products and services, additional financial centers and ATMs, expanded digital banking capabilities, competitive product pricing as well as local decision-making on all lending requests.
Our business customers also now enjoy greater access to capital as a result of expanded business lending capacity, up to $35mm per borrower.  Our customers will appreciate fast and reliable access to working capital and a full suite of cash management services to help manage business cash flow and online banking cyber security. All of these perks are great. The team at Spencer is also really knowledgeable and helpful. I'm happy for our customers and wish them continued growth both in life and with their businesses.
---
Visit Josef Toribio at our Cresskill location (10-1 Madison Avenue – Cresskill, NJ) to learn more about Spencer's personal and business banking products and services. This is one of six new locations in Bergen County (Edgewater, Dumont, Cliffside Park, Paramus, Hackensack and Cresskill). Visit spencersavings.com for more information on how we can service your personal and business banking needs.