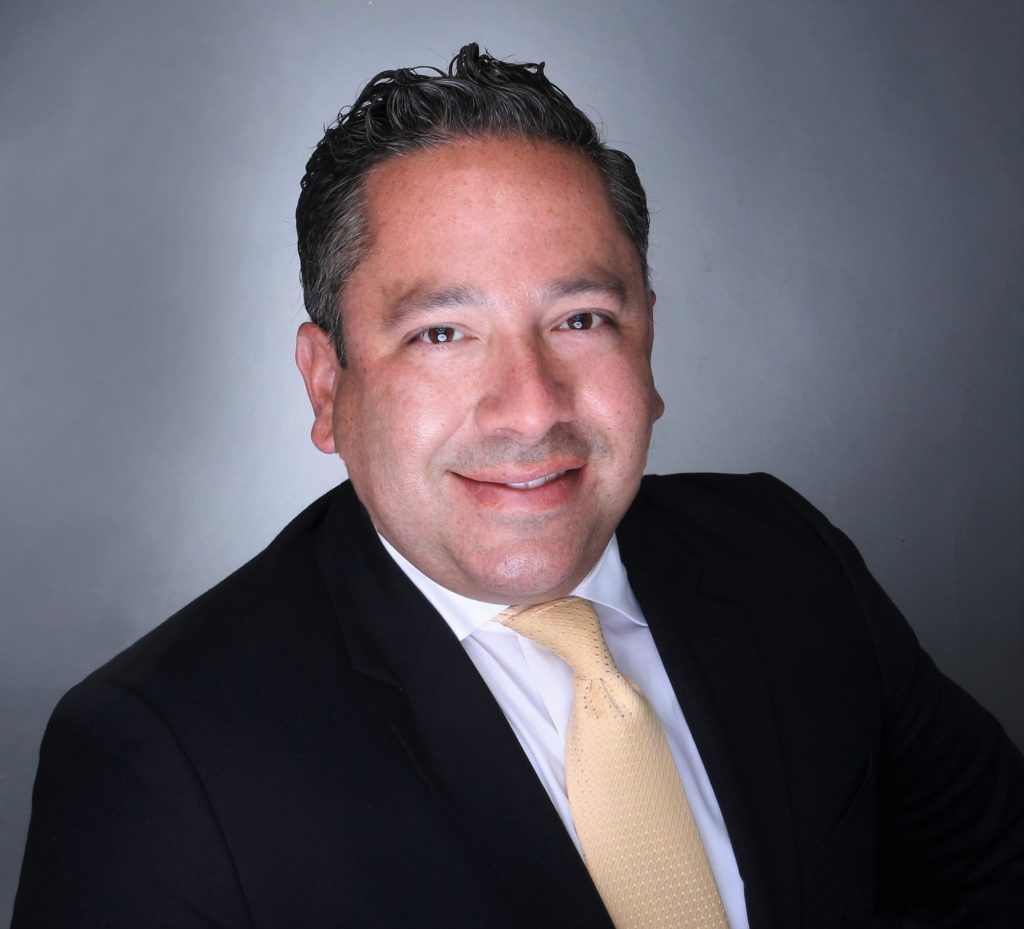 Alex Marin, Vice President/Commercial and Industrial Relationship Manager, is responsible for managing a sizeable and diverse C&I Portfolio within the bank's C&I Lending Department. He has varied experience and great life skills and brings both to the table to help clients find the best banking solutions to their financial needs. A professional with over 20 years of banking industry experience, he has also spent many years as a past business owner. All of this has truly provided him with the unique position of understanding firsthand business owners' pain points and needs. A first-generation American born in Elizabeth, N.J., he recently sat down with us for a chat for Hispanic Heritage Month.
What personal or professional accomplishment are you most proud of?
I am proud of being first generation American and having completed my Bachelor's Degree in International Business from Montclair State University, of being a successful business owner for ten years and founder and past president of the Central New Jersey Latino Chamber of Commerce.
What inspired you to get into a sales career in banking?
I started my career in Economic Development and as a small business owner (I owned a travel agency for 10 years). Economic Development then developed into a commercial lending career.
What do you enjoy most about your job?
My favorite part of my job is meeting and interacting with the client, learning about their business and how it's developed, the structuring of deals, looking at the deal like a puzzle and solving it.
If you could pick a personal motto, what would it be?
My personal motto would be – Do the right things and the right things will come to you.
How do you enjoy spending your free time?
In my free time, you will find me with family and friends enjoying life. Boating is an activity we really enjoy. Family, integrity and being happy is what matters most to me in life.
What is your Hispanic background?
My mother and father are Colombian (from Medellin). My stepfather, who raised me, is from Cuba. My wife is from the Dominican Republic. We are somewhat of the United Nations of Latin America!
Has your background shaped you? Has it had any influence in your accomplishments?
My background has enabled me to assimilate into many different social and business communities.
I began my career in Economic Development educating and informing other Latino Business owners. This has helped me develop more of a consultative approach to sales, whereas I'm not selling but more advising my clients. I become their Banking Advisor, not just their loan officer. I really enjoy that!
Do you have a favorite Hispanic mentor?
My favorite Hispanic mentor is someone who I have known for over 21 years – she is my best friend, my greatest confidant and most importantly my wife. She has been a mentor to me, a friend and an amazing partner! She has always taught me, through her actions and accomplishments, the benefits of professionalism, humbleness and most importantly respect.
What advice would you give to young Latino professionals who are looking to get into your field?
The #1 thing is credibility. It takes a long time to build and can be very easily lost. Creditability with your clients and centers of influence – create an intuitive relationship when structuring deals and it won't feel like you are selling.
What does Hispanic Heritage Month mean to you?
A time to reflect on all the accomplishments of our predecessors and the opportunities still in front of us, SI SE PUEDE!!