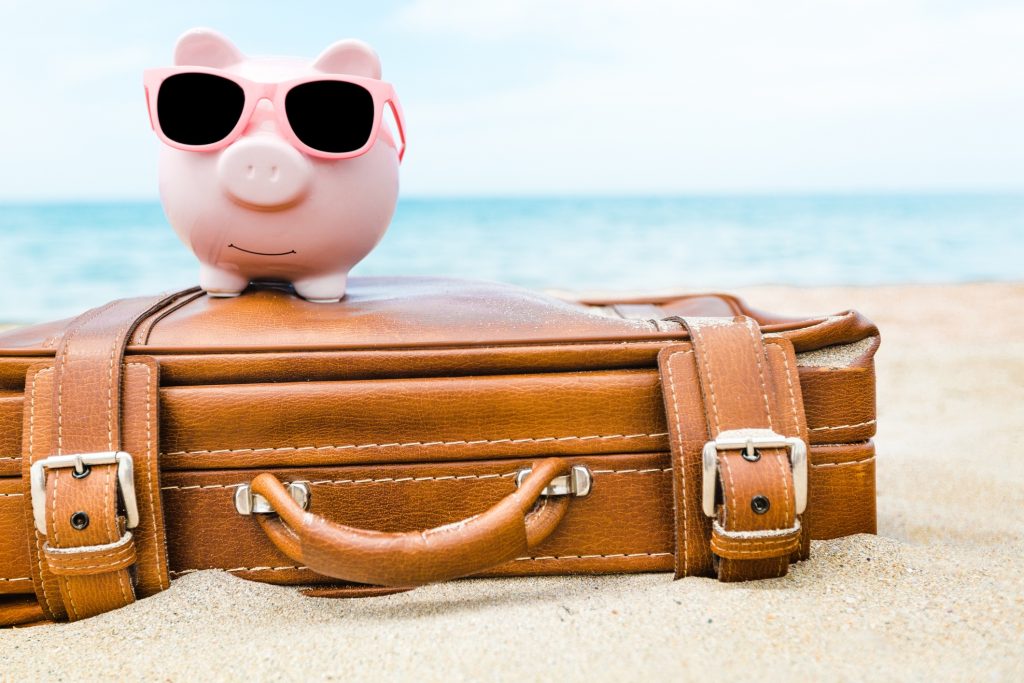 The famous Moroccan explorer Ibn Battuta once said that traveling leaves you speechless, then turns you into a storyteller. Unfortunately, many people find that traveling not only leaves them speechless but broke. Most of us would love to see more of the world, but the prohibitive cost of flying can quickly dampen even the most adventurous spirit. Fortunately, there are several proven methods to purchase airplane tickets without paying an arm and a leg.
Time Your Journey
No single factor affects the total cost of an airline ticket more than the date and time of the journey. Since most people vacation in the summer, airlines tend to significantly bump up their prices during the period known as the high season, approximately the start of June until the end of August. There is also a second high season period from the middle of December until mid-January, when people are flying home for the holidays. The lowest average airline prices are available for flights chartered in the low season, which is the period of November to March, excluding the Christmas period.
If you're worried about the cold climate during the low period, you have two options. You can book a flight to the Southern Hemisphere, where it's summer in the low period, or you can book a flight during the fall and spring months, known as the shoulder period in the travel industry. Shoulder period flights are often the best compromise between the affordability of low period flights and the hot temperatures of the high period.
It's not just the time of year that affects the cost of a flight. The day of the week and even the time of day are factors too. People generally dislike early morning flights, so they are usually discounted. A flight with a departure time around four in the morning will often be significantly cheaper than the same flight departing at noon. Tuesday, Wednesday, and Saturday are the cheapest days to fly, while Monday and Friday are the most expensive.
Google's flight tool has many features that can take the hassle out of timing a vacation. Its price history tool can quickly show you when the cost of a specific flight tends to rise and fall. You can also set up email alerts, so you'll be notified the moment your chosen flight goes on sale at a certain price point.
Clear Your Browser History
Have you ever found a good deal on a flight only to come back later and find that the same deal is now much more expensive? If you have, you're not alone. Many airlines use cookies to track which flights you are searching for, and they will bump up the price if you search for the same flight more than once. They are banking on you noticing the increasing price and panic buying the flight.
The easiest way to avoid this ticket gouging is to clear your browser's cookies before you repeat any search on an airline's site. Alternatively, you can switch to your browser's incognito mode, and use that to book your tickets safe in the knowledge that you're paying the base price.
Book Direct with the Airline
Price comparison tools are great for narrowing down a list of flights to find the cheapest deals, but using them often comes with a hidden cost. Airlines pay comparison sites for any business that they generate, and that fee is usually added onto the cost of your flight. Once you find a good flight deal on a comparison site, you should go directly to the airline's own website in order to book, rather than clicking the link on the comparison tool. This way, you avoid any extra fees that are going to the comparison site, and you can be sure you're getting the best deal. Once again, it's best to clear your browser cookies before booking, just in case the comparison site left any cookies on your browsing device.
Time Your Booking
It's not just the date and time of your departure that affects the cost of a flight, the date you book matters too. Common wisdom used to say that it was best to book a flight at the last minute because airlines don't like empty seats, but that isn't strictly true. With so many parcels flying around the world these days, airlines are happy to let seats go empty as long as they have enough mail to send on the flight instead. In fact, many tickets can double or even treble in cost at the last minute, as the airlines assume any passenger wanting a last-minute flight is probably desperate.
The cheapest time to book a flight is about 50 days, or seven weeks, before the departure date. This won't hold true in every circumstance, but it's a good rule of thumb that will give you an idea of how far ahead you should be booking. Consider searching for your flight about 11 weeks before you want to leave, then watch the ticket price closely for the next month or so. You can use Google's price alert tool to automate this process for you.
There is one exception that can help you to get a cheap last-minute deal. If you don't really care about your destination or the airport you are flying from, you can sometimes get very affordable deals. These tend to be less-popular flights to destinations where the airline doesn't send a lot of mail, so any empty seats will just go to waste. These cheap deals are often one-way tickets, so be wary of that before you book.
Following these tips will help you to shave serious money off your next business flight or vacation, but you should always keep your wits about you when booking. Hidden airline costs, taxes, and service charges can quickly ramp up the cost of an otherwise reasonable deal. As long as you ensure that you are comparing the final price, not the sticker price of the flight, you should be able to secure a deal that lets you jet off in style without emptying your bank account.