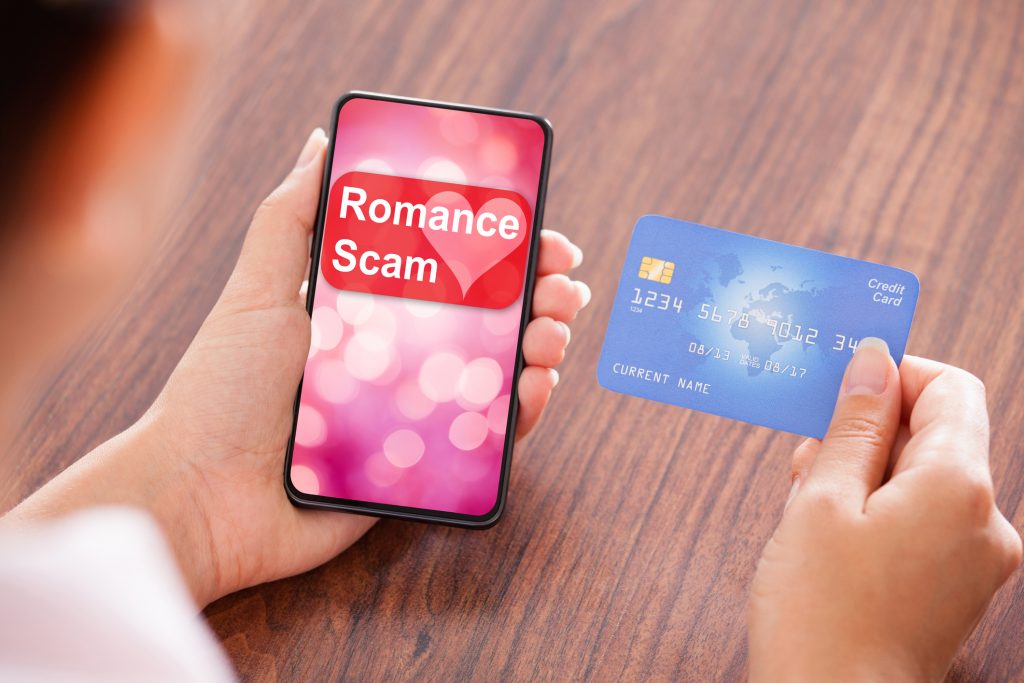 February is the time to celebrate love. Many people turn to online dating sites in the hopes of finding love. In 2019, there were over 30 million online dating users in the United States. Scammers know millions of people use online dating sites. They are on there as well and ready to steal your money. Romance scams reached a record $304 million in losses reported to the FTC in 2020. That's up about 50% from 2019.
Scammers create fake online profiles by using photos of other people. They profess their love quickly and usually tug at your heartstrings with made-up stories about how they need money for some type of emergency. Often, they will steal photographs from social media sites and use them on their dating profiles. Once the scammer has the victim on the hook, they weave a tale filled with bad breaks and challenges. The stories not only explain why the scammer can never visit their victim in person, but also open the door to the next phase of the scam, which is to ask for money. The request is, at first, for a small amount of money. Scammers ask you to pay by wiring money, with reload cards, or with gift cards because they can get cash quickly and remain anonymous. They also know the transactions are almost impossible to reverse. Eventually, the scammer begins to request larger sums of money on a regular basis, almost always with the promise to repay the victim, or in some cases to use the money to come visit the victim. At each turn, something always happens that makes a visit impossible.
Follow some of these below tips to avoid being the target of one of these scams.
Be careful of the kind of personal information that is posted in any online venue. Scammers are experts at mining data and profiling people.
Be wary of a person who immediately expresses his or her undying love or who asks for private chats outside of the dating site you met on. Be especially wary if they avoid video chats. This is likely to occur when the scammer has stolen a photo and used it as his or her own.
Never provide financial information or send money/gifts to anyone that you haven't met in person yet.
Do a reverse image search of the person's profile picture to see if it's associated with another name or with details that don't match up. Those are signs of a scam.
Talk to someone you trust, and pay attention if your friends or family say they're concerned about your new online love interest.
Online dating sites can be a good way to connect with like-minded people when they are used cautiously. Don't give an online predator the opportunity to steal your heart, hope and money. For more consumer information on romance scams, visit the Federal Trade Commission (FTC) at www.consumer.ftc.gov/articles/what-you-need-know-about-romance-scams.