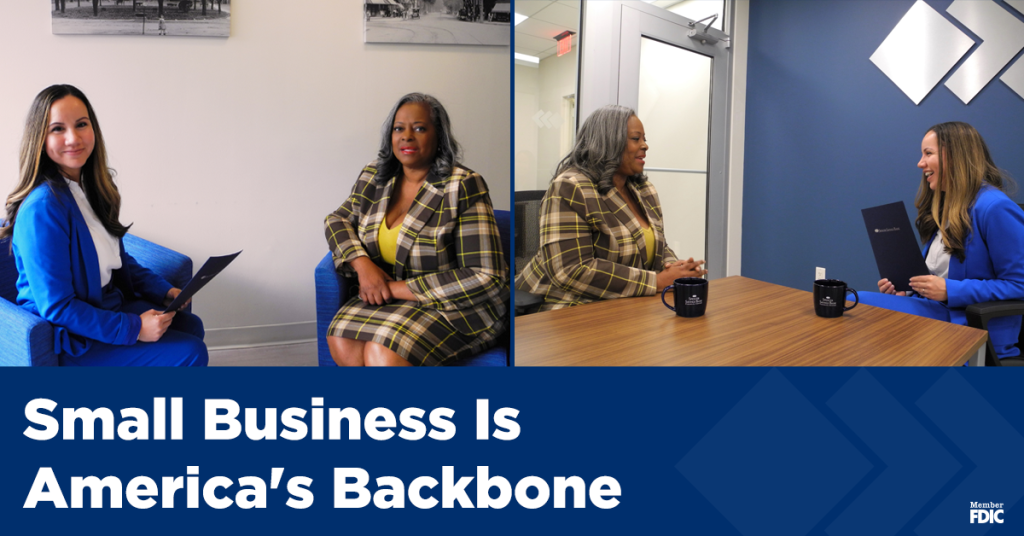 Can you tell us a bit about your professional background?
I've been working in bookkeeping and accounting for over 20 years, mostly for law firms. I was a controller for one particular law firm for many years and that job suited me really well. I maintained all the employee records and HR records, oversaw office maintenance, handled accounting, etc. I was planning on retiring there but unfortunately the attorney passed away. At that time, I began searching for another position but nothing was a good fit. I felt it was time to start my own business because I didn't want to work for anyone else. I started Total Transparent Bookkeeping Service and it's been a wonderful journey. I have so much experience and truly enjoy what I do. So far, my clients have been mostly businesses attorneys, various professional services, trust account clients, nonprofits, etc.
What is bookkeeping?
Believe it or not many people do not know what bookkeeping is. Bookkeeping is practically the essence of a business. To put it simply, a bookkeeper keeps records and tracks a company's finances. We keep track of what's coming in versus what's going out, making sure your company is profitable and your finances make sense. I spoke to a doctor a few weeks ago and she said to me, "I don't know if I'm really making money. I can't tell because everything that comes in, I spend it. I don't know if I'm making more or less." This is when you hire a professional, like me, to let you know what is coming in and going out to ensure business profitability.
What do you love about your profession?
I really love numbers. As a kid I always enjoyed playing with puzzles. To me, numbers are like a cool puzzle that I get to put together daily. My parents had a very minimal education. They didn't understand the bookkeeping aspect of a business. My dad was an auto mechanic and owned his own business. He had me there a lot and I wanted to help my parents. To do that, I went to the local bank and they taught me how to write checks and make deposits. At just 10 years old I was learning how to do all of this!
How do you promote your business?
People usually hear about my services by word of mouth. A lot of my clients (people I know and organizations that I've volunteered with) refer me to others. I continually look to grow my network and increase business. I attend different networking events and meet new people. I'm currently working on an advertising strategy that will include producing events that add real value, like a small business startup seminar where business owners can learn how to put their books together.
What are some of your goals?
I've been working for lawyers since I was 27 years old and am 61 years old now. My plan is to grow the business and secure enough clients so that I won't ever have to go back to a 9-5 again. I truly love what I do now and would like to continue to grow my business. I'd also love to give back to the community and use all my knowledge and life experience to help train others, especially young women like my nieces who may not be sure where to begin or young people who can't attend college but want a solid career. Bookkeeping is a great profession for them to learn.
Have you overcome any struggles?
Personally, I've experienced loss at a young age and hard work. I have a son and a daughter. I had my son at a young age and unfortunately his father passed away in a car accident. I had to raise my son all by myself which was very difficult. I told myself I wasn't going to give up. I worked 3 jobs, had to take 8 buses to get to them and was also going to school. Unfortunately, I couldn't finish school. However, eventually through hard work and perseverance, everything worked out. I managed to find my passion professionally and also a wonderful life partner who truly supports me in everything I do!
Professionally, there are still struggles and challenges. Money is very important and most people will not hand it over to anyone to handle. In this business, people really want to work with someone they can trust. I remember a client saying to me once, "I don't trust anybody with my money. Nobody gets to see or handle my finances, not even my wife." This was before they became a client. I really had to build a strong relationship with him and establish trust. We've been working together for over 10 years now and he's seen what I can do and how transparent I am. I'm completely honest and upfront with him about everything that I do. It's a struggle to earn trust sometimes but once clients get to know me and see my work, they are on board. His vote of confidence means everything to me.
These last few months, we've celebrated Women's History Month and Black History Month. What advice would you give to professionals in these areas?
These are areas I can definitely identify with. I would tell women, African Americans and all other types of minority business owners that when you have a desire to do something, please do not let your own self- limiting beliefs, or those of others, stop you. Never give up. Make a plan and stick to it. Know that nobody is ever going to give you an opportunity and recognize your value and worth, if you do not. People will never tell you that you are too good for a certain business. If you have a talent and are tired of working the 9-5, you should truly explore doing your own thing. While it may be scary to bet on yourself, you owe it to yourself to take that leap of faith. Know your worth and what you are capable of and remain confident. If you're good and help a business increase their profits, the clients will come.
If you have a dream, go after it and do something you love. For women, in particular, know that you can juggle both – motherhood and career. I've done it with support. You can continue to pursue your professional career aspirations and be a mom at the same time. I'm proud of my work as a black professional woman and want to leave a legacy for my children and grandchildren.
What's been your experience partnering with Spencer?
Spencer offers a different kind of personal banking experience that not a lot of the larger national banks do. It offers a true personal relationship between a bank and a client – a true partnership. I have my business checking account with Spencer at the Cranford location. I've found the Cranford team to easily be one of the best bank teams I've ever worked with. Whenever I've run into any issues, they've been extremely helpful. Everyone is always very friendly there. I've never had an issue and if I did it was resolved right away. One of the best banks around honestly, and I've dealt with my fair share of banks in this profession. I've also done books with clients who bank there and really enjoy Spencer. They take care of them really well. The entire team there has been a pleasure to work with.